This year's inaugural Mystery Monday post asked readers to identify the following location: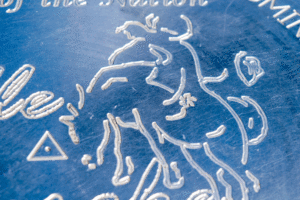 A few eagle-eyed residents recognized the bucking bronco as part of the marker signifying the Geographic Center of the Nation in Belle Fourche.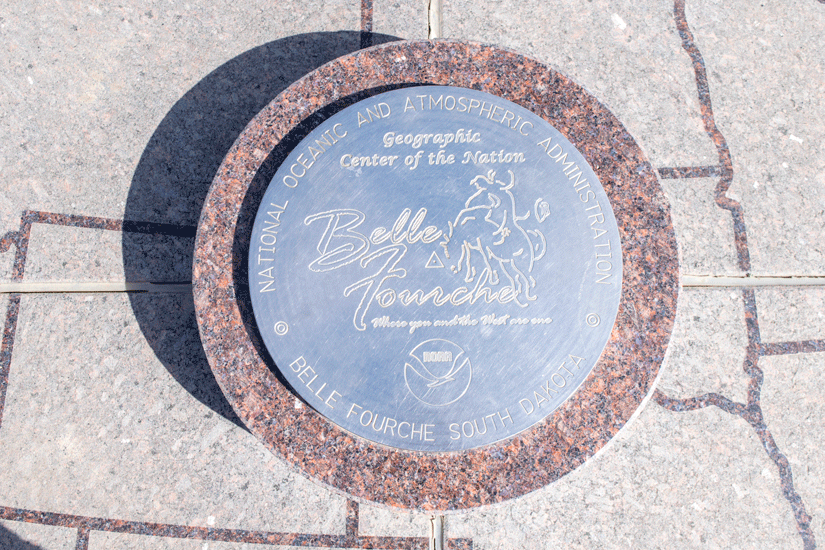 The monument was unveiled on August 21, 2007, by the Belle Fourche Chamber of Commerce and the Center of the Nation Planning Committee. It's part of the Tri-State Museum and Visitor Center.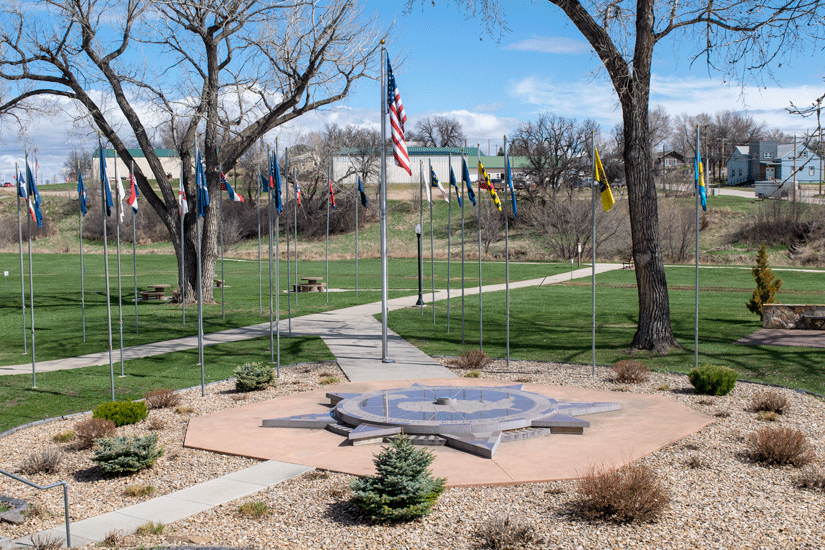 The compass-shaped structure measures 21 feet in diameter and is constructed from etched South Dakota granite. Designed by local artist Monte Amende, it features a 12″ bronze marker provided by the National Geodetic Survey. It's surrounded by The Avenue of Flags, representing all 50 states, as well as the U.S. and Canada.
Prior to 1959, Lebanon, Kansas held claim to being the geographic center of the United States. It's still considered the center of the 48 contiguous states, but when Hawaii was admitted to the Union that year, the true geographic center shifted to latitude 44 degrees, 58'N, longitude 103 degrees, 46'W. That's actually located on private land about 20 miles north of Belle Fourche. A survey marker and flag mark the spot, but it's off the beaten path and requires visitors to climb over a barbed wire fence and trek across a pasture. Because determining the exact center of the nation is tricky business and Belle Fourche lies within the official measurement's margin of error, the town's "close enough" proximity persuaded leaders to erect a monument.
The monument is open year-round and is a perfect opportunity to explore Belle Fourche if you haven't yet visited this charming community with a rich agricultural history.