Pizza Lab started out as a coffee shop at the Sturgis Rally in 1993, with nothing but a tarp for a roof and one espresso machine fueling bikers by the dozen. In the decades since, owner Jeff Snedeker has moved locations a few times and expanded his offerings considerably. 
Pizza Lab has a sort of cult following in the northern hills, which accounts for loyal fans following the operation as it moved from place to place. Jeff believes the secret is a pizza with a perfect balance of toppings and the exact right amount of cheese. It's an art he's honed through years of practice, and perhaps it's the reason Pizza Lab is so tasty. "I don't think we can say we have the best pizza," he says, "but we have pretty good pizza, and we have a lot of fun making it."
One glance through the menu, and it's clear the crew at Pizza Lab does indeed have fun with their craft. They start with tried-and-true pizza hall favorites like plain cheese (perfectly balanced, of course), or a simple pepperoni pizza. For the more adventurous, locals swear by the Thai chicken pizza with a special Thai peanut sauce, or the Reuben pizza with a carefully caramelized 1000 Island dressing and secret spice. Pizza Lab also has a fun twist on traditional stuffed-crust pizza: rather than rolling cheese into just the edges of a pie, they sandwich a hearty layer of mozzarella between two thin crusts and top it like a regular pepperoni pizza. It's part pizza, part quesadilla, and wholly amazing.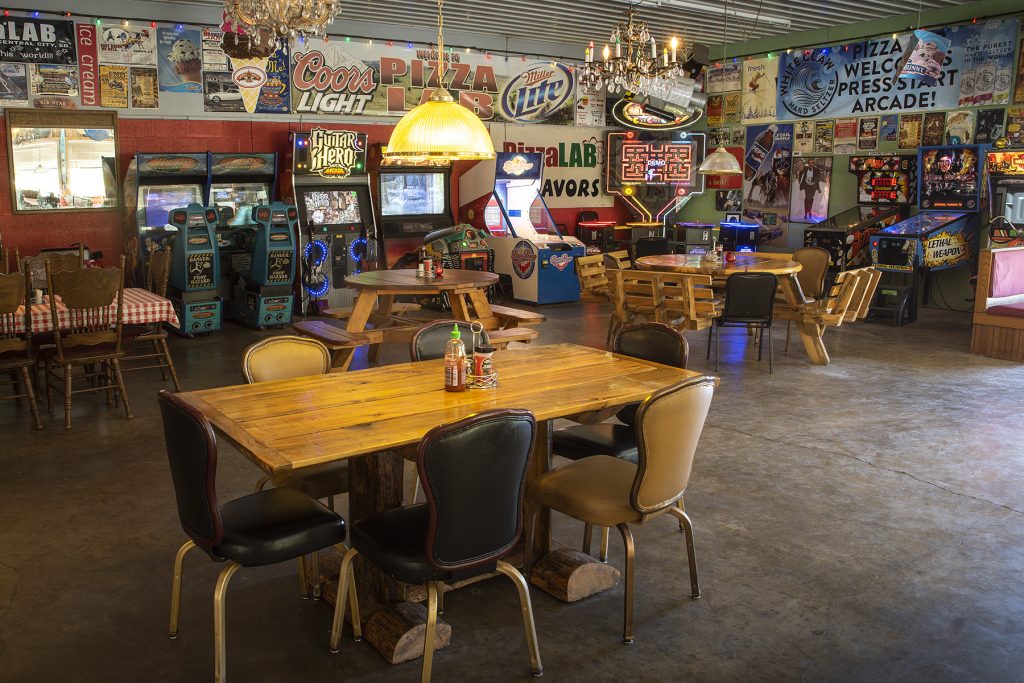 Come for the food, stay for the fun
It's not only about the pizza, however. Pizza Lab is the sort of place where families can go for excellent food, but also stick around and have fun. The restaurant has plenty of seating for dining in and has a terrific selection of arcade games enjoyable for all ages. From pinball and racing to shooting and one-on-one combat, there's a game that will suit all types of gamers. Three pool tables promise straight pool cues and level surfaces for those who are serious about the game. There's also a clever chalkboard on the wall for kids who like to draw, or have parents who have suddenly run out of quarters.
When you're stuffed full of pizza and have spent all your laundry money on arcade games, there's only one thing left to top off a perfect day: ice cream. Pizza Lab happily hosts seventeen flavors, in your choice of a cone or bowl.
No matter what you're looking for — pizza, games, ice cream, or a cold brew — Pizza Lab has you covered. They're a business that welcomes you in and makes you feel you're part of their family; but they're also the coolest family on the block.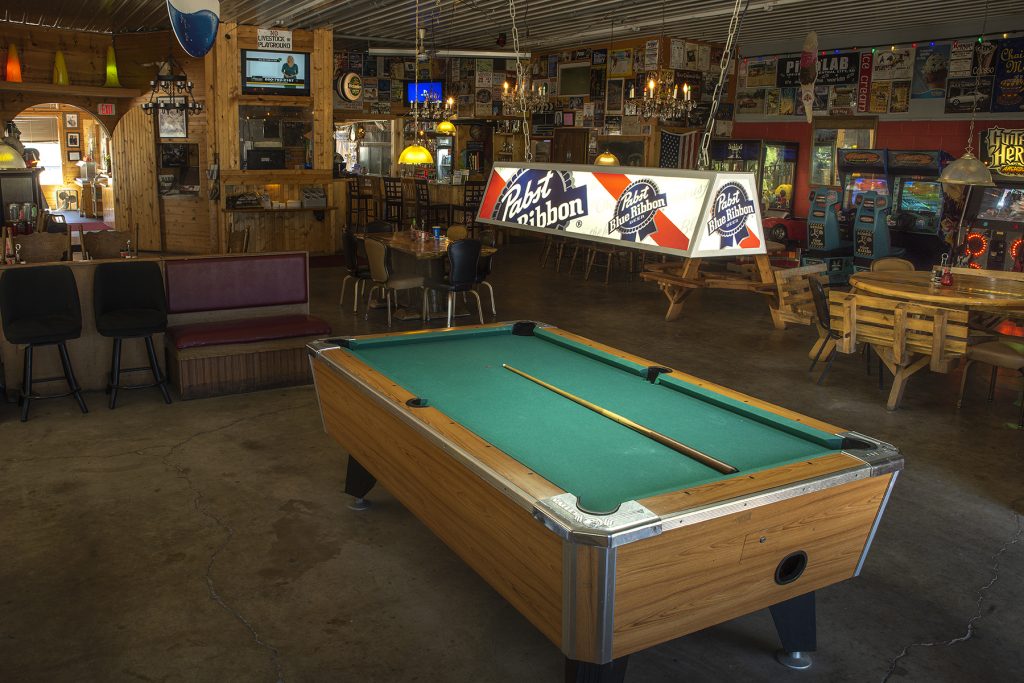 You can find Pizza Lab in Central City, midway between Deadwood and Lead. Check out their store hours and menu on their website.
WORDS: ASHLEY JOHNSON
PHOTOS: JESSE BROWN NELSON