Black lettering scrolls "Hay Camp Brewing Company" across the cap of corrugated metal atop this local Black Hills craft brewery, but if you walk next to the building you might miss it. Instead, you're greeted by the vestiges of the automotive industry that once dominated downtown Rapid City.
From turning wrenches to pulling taps
While car dealerships and auto body shops have mostly moved down Omaha Street, their solid brick buildings still color downtown Rapid's vibe. Many now harbor unexpected interiors behind their stoic facades; one of the most surprising may be Hay Camp Brewing Company. At first glance it blends into the buildings next to it, quietly subdued in the shadow of the old public library across the street with its columns and engraved portico.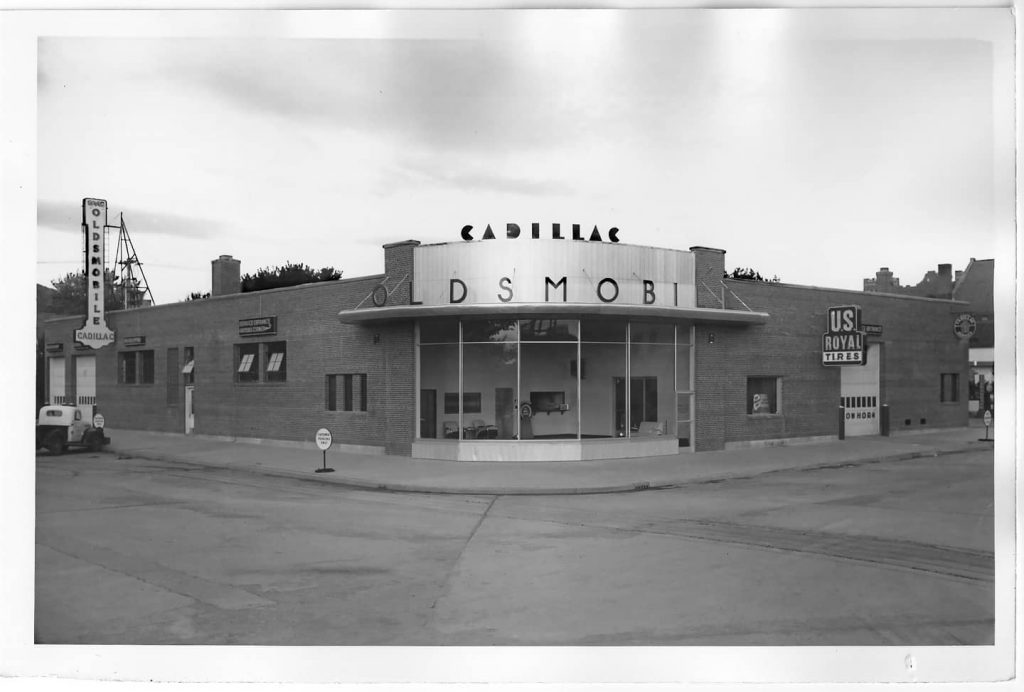 One step inside Hay Camp Brewing Company flips the script. Traces of a car dealership are evident in the cement floors and heavy glass block accents — not to mention the high-end feel of a classic Cadillac in every polished surface and carefully selected finish.
Otherwise, a raucous brewpub's open tables balance the secluded booths that encourage intimate conversations. Hay Camp can host wedding receptions and TED Talk-style events, but also invite small gatherings in an eclectic living room full of comfortable seating and board games.
Holding it all together is an impressive amount of reclaimed wood and an eye for local history. The wood came from the Homestake Mine in Lead, and they offset sleek finishes with pictures of the Black Hills' early days. Rough and tumble miners looking to strike it rich in the gold rush are framed next to Mount Rushmore and bison roaming Custer State Park.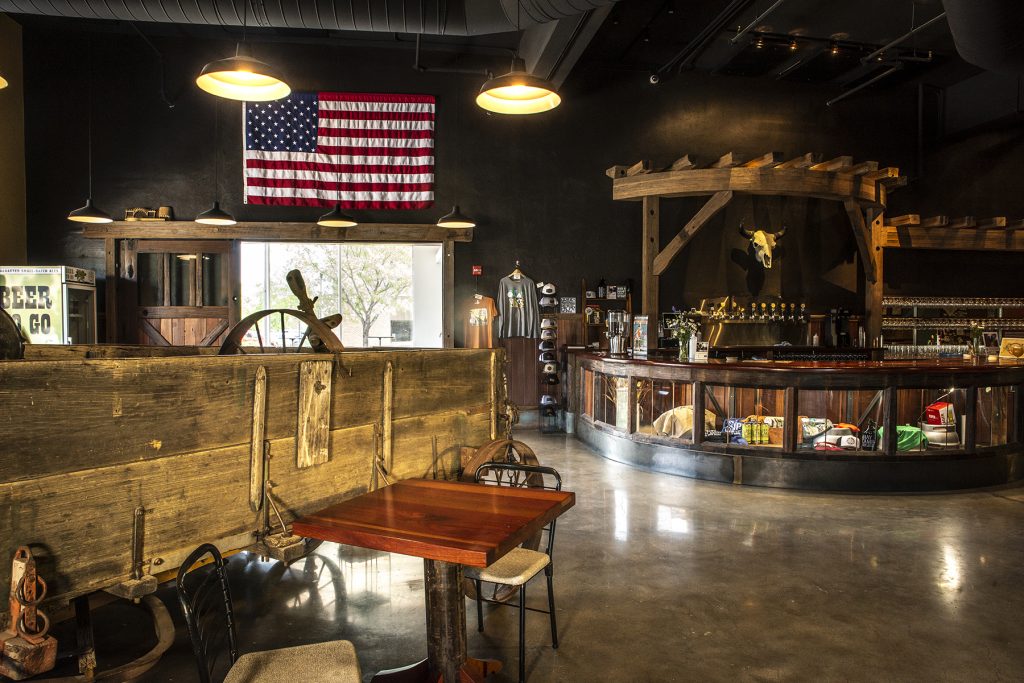 Perhaps one of the largest pieces of decor — the old wooden hay wagon that divides the living room from the entrance — is also one of the more subtle nods to the history involved in the brewery. Hay Camp is, after all, the original name of what is now known as Rapid City.
Behind the bar
Hay Camp Brewing Company has the ambiance nailed, but it's just the chalice whose sole purpose is serving an impeccably crafted beer.
Brewer and owner Karl Koth combines a lifelong hobby of brewing beer with an impressive scientific pedigree; he holds a master's degree in geology and geological engineering from South Dakota School of Mines and Technology. During his career as a USGS geophysicist, he was quietly maintaining and honing his skills as a brewer. He and two partners started the original Hay Camp Brewing Company in the Fairmont Creamery building and it quickly became a favorite with locals.
"It was a part-time gig for a while," Karl says, "but it got to the point where we had to either get real and make it a full-time job or get out."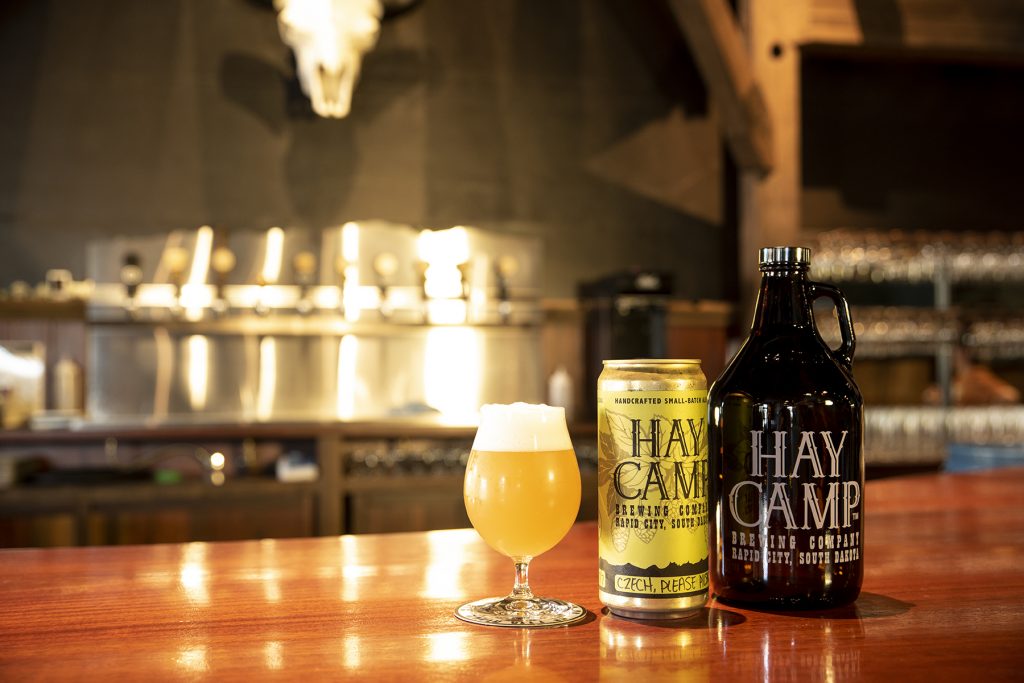 Luckily for Rapid City, they chose to jump in and take their craft seriously. They moved across downtown to the current Kansas City Street location, renovated their building, and quadrupled their beer output.
Everything Hay Camp Brewing Company does at the bar is with the customer's experience in mind. "We're selling more than just beer; we're selling a craft beer experience," Karl says. "We use Spiegelau glassware, which really enhances the beer, and we have a knowledgeable staff that we train. Everyone that works here has at least the level one Cicerone certification. It gives our staff the language to understand what customers want, even if they don't really know the language themselves."
Fiercely independent craft beer
The best way to enjoy a beer? With friends, food, and great music. Most days of the week, you can find all of them at Hay Camp — and you don't even have to bring your own friends.
With Karl's science background, it's no wonder that Hay Camp hosts a unique event you won't find in many breweries. Their STEAM Cafe events give researchers, faculty and students the opportunity to present topics they're interested in or working on. Past topics have included dinosaur fossils, mathematics, literature, and even a blacksmithing demonstration on the patio.
Hay Camp also hosts more standard brewery fare like stand up comedy, charity gatherings, and the occasional burlesque show. On the weekends you're likely to find live musicians playing the stage; some are locals just getting started, others are regional or national favorites, but all promise to tickle your earbuds.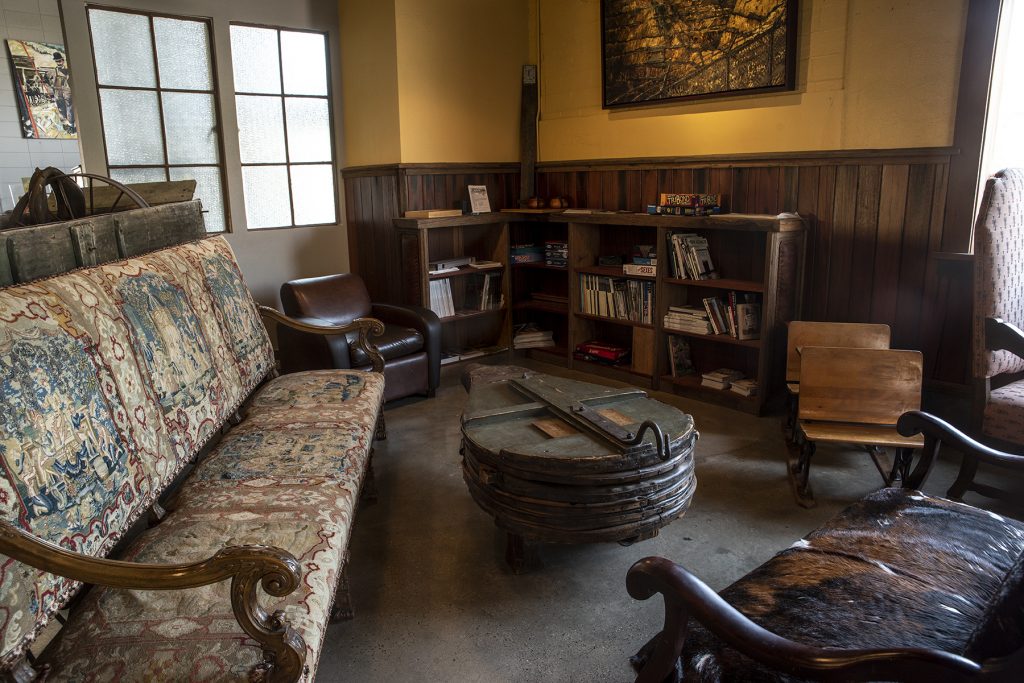 Hay Camp sticks to perfecting your beer, but that doesn't mean they'll let you go hungry. You can bring your own dinner, or wait for a night when a local food truck sets up residence. From local BBQ to Thai food, or the best taco in the hills, there's always something new to try.
Somehow it all fits together, and the result is an atmosphere that's unique but doesn't feel exclusive or pretentious. One thing's for certain: they've honed the perfect beer, but also the South Dakotan art of making an unfamiliar place feel like home, where strangers are simply friends you haven't met yet.
Karl even has a phrase for it: Hay Camp is fiercely independent.
To learn more about Hay Camp Brewing Company or see what's on tap, check out their website.
WORDS: ASHLEY JOHNSON
PHOTOS: JESSE BROWN NELSON