This week's Mystery Monday post generated a lot of comments! Was it the fact that people recognized the spot? Or because we were giving away a prize?
Probably a little bit of both. In any case, when we asked if you knew this location…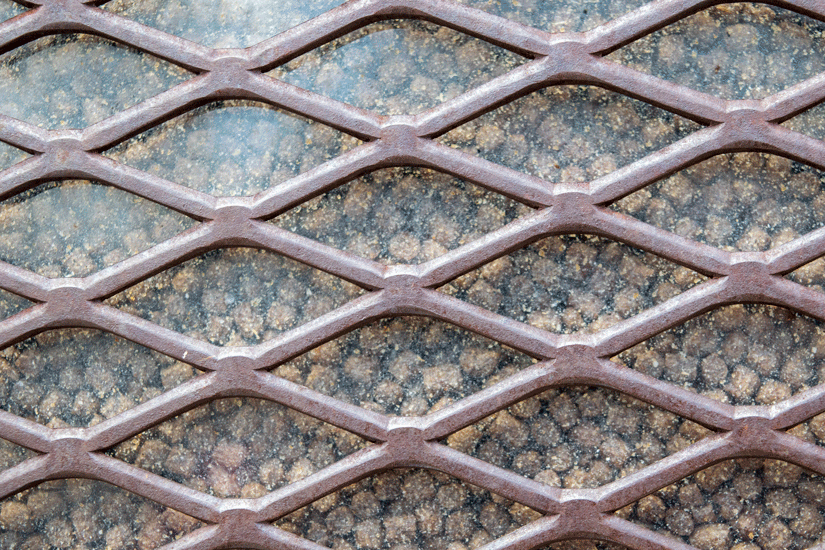 Plenty of you recognized it as one of the fish pellet feeders at the D.C. Booth Historic National Fish Hatchery & Archives in Spearfish.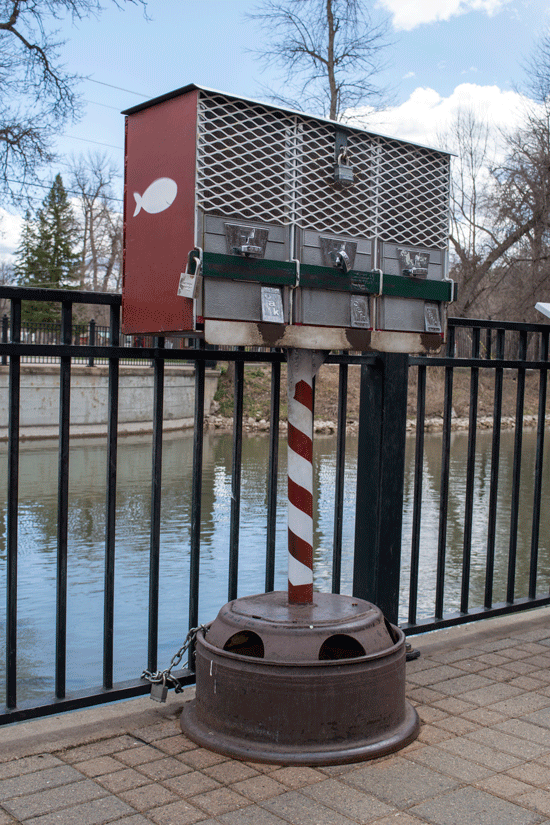 We randomly chose one name from the comments received, and our lucky winner is Jordan Thomas! Jordan was among those who correctly identified our photo. He will receive a prize pack featuring a 2020 Black Hills Coupon Book and copy of Black Hills Visitor magazine. Congratulations, Jordan! We hope you take advantage of many of the great offers, and are inspired to check out some of the great attractions in the Black Hills this summer.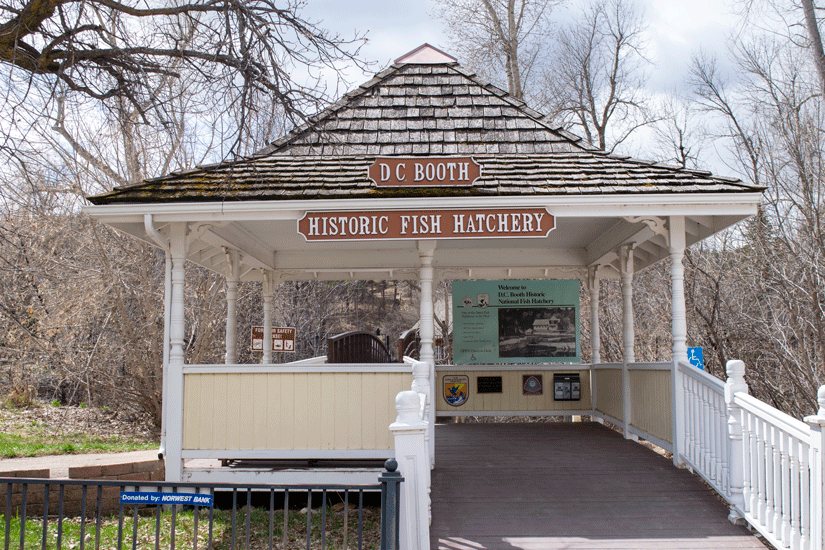 The D.C. Booth Historic Fish Hatchery dates to 1896, making it one of the oldest fish hatcheries in the U.S. It was established to introduce trout to the Black Hills of South Dakota and Wyoming, and help establish a population. It is listed on the National Register of Historic Places and also serves as a fisheries archive, housing a collection of historical records and artifacts including fish management and culture items and equipment, periodicals, and publications. With 1.7 million items, it is the largest collection of its kind in the country.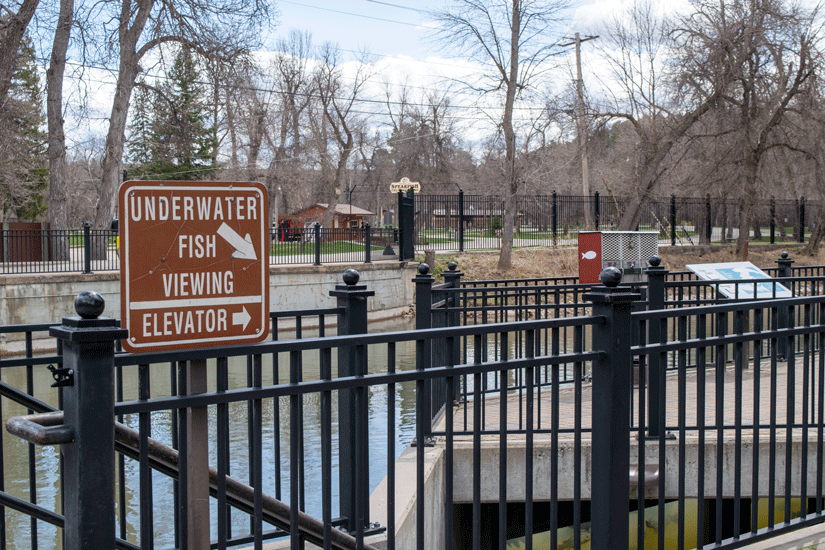 There is plenty to do at the hatchery. The fish are obviously a major draw; visitors can observe brown and rainbow trout through the windows in the underwater fish viewing area or feed them from above.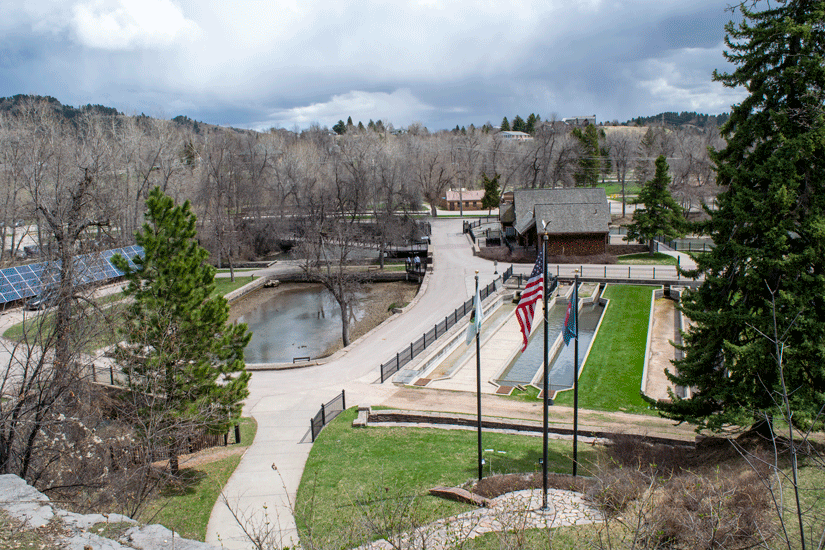 Beyond that, the hatchery encompasses 10 acres and features hiking trails, scenic overlooks, ponds, rock walls, and sculptures. The Von Bayer Museum of Fish Culture contains over 185,000 items and is open daily throughout the summer. The Booth House, a Neo-Colonial Revival, was built for the hatchery's first superintendent and retains its original appearance. It is decorated with period furnishings and Booth family memorabilia.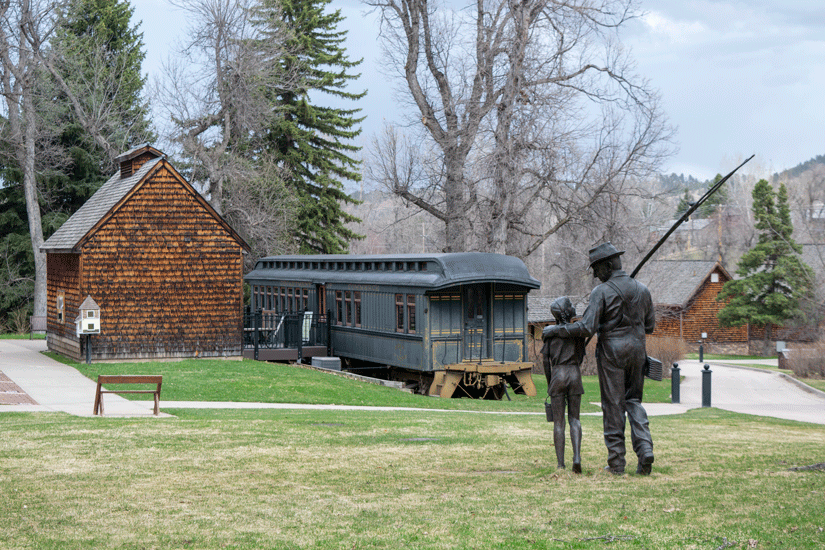 One of the most popular exhibits is the Fish Car No. 3. Prior to refrigerated tanker trucks, fish were transported from hatcheries to lakes and rivers via railcar during what has come to be known as the Fish Car Era. This replica fish car is the only exhibit of its kind in the country.
Visitors will also find a boat that was used to collect trout eggs from Yellowstone National Park at the turn of the century, as well as a gift shop offering fish food, books, educational games and toys, jewelry, local artwork, specialty food items, and keepsake souvenirs.
If you haven't visited before, D.C. Booth Historic Fish Hatchery is a great place to spend a few hours next time you're in Spearfish.
Check back with us on Monday for a new mystery spot!