This week's Mystery Monday location didn't leave too many of you stumped. Plenty of people recognized this distinctive pink spotted sculpture…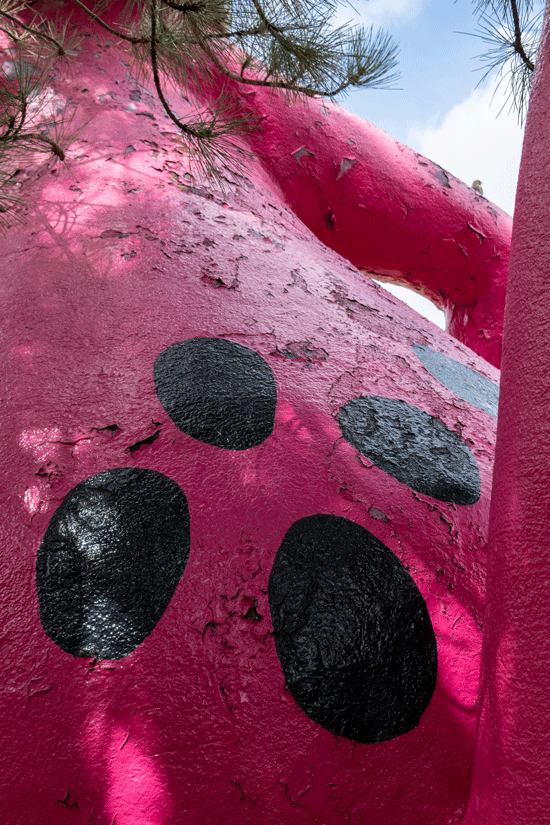 …as Dino, the 20′-tall dinosaur statue that greeted visitors to Flintstones Bedrock City in Custer.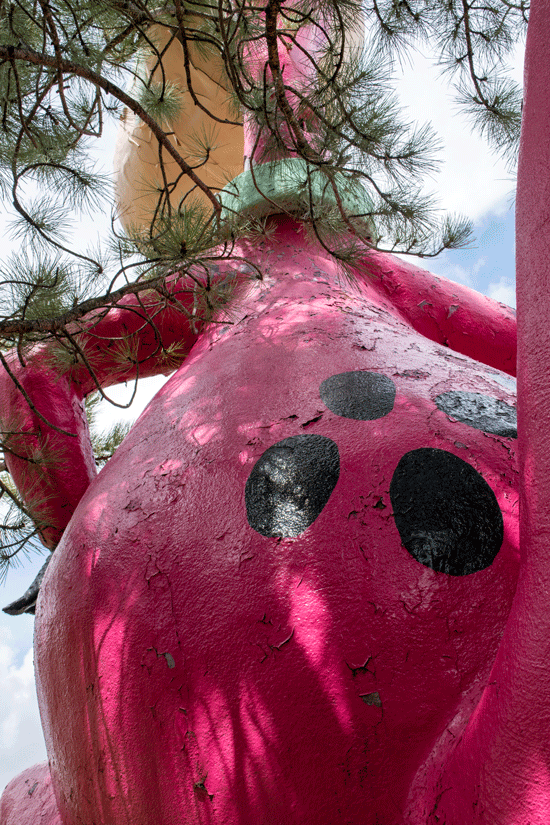 Once a popular theme park and campground, Flintstones Bedrock City opened in 1966 when "The Flintstones" television series was one of the most popular shows on the air. Spanning 62 acres, the attraction featured characters and buildings from the cartoon series. Visitors could take a train ride around the park, passing through Dinosaur Canyon and Mt. St. Wilma. A recreation of the prehistoric city included a city hall, movie theater, grocery store, auto garage, fire department, and Water Buffalo lodge. In a nod to the Black Hills, Mount Rockmore featured a mountain carved with the heads of Fred Flintstone, Barney Rubble, Dino, and Mr. Granitebilt. Diners could enjoy a "Brontoburger" from the drive-in restaurant and pick up a souvenir from the gift shop.
Campers had access to tent sites, cabins, a swimming pool, grocery store, playground, laundry and arcade, bathhouses, and a putt-putt golf course.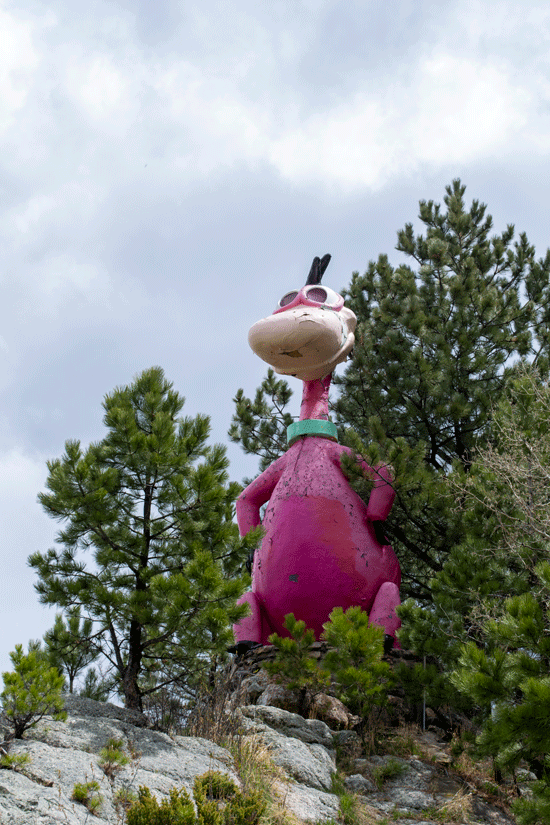 The park closed in 2015 after celebrating its 50th anniversary and was eventually demolished, but Yabba-Dabba-Do not worry: all is not lost. The Dino statue overlooking Mount Rushmore Road is a colorful reminder of the popular theme park that entertained generations of kids (and adults).