On Monday, we asked you to identify this mystery location.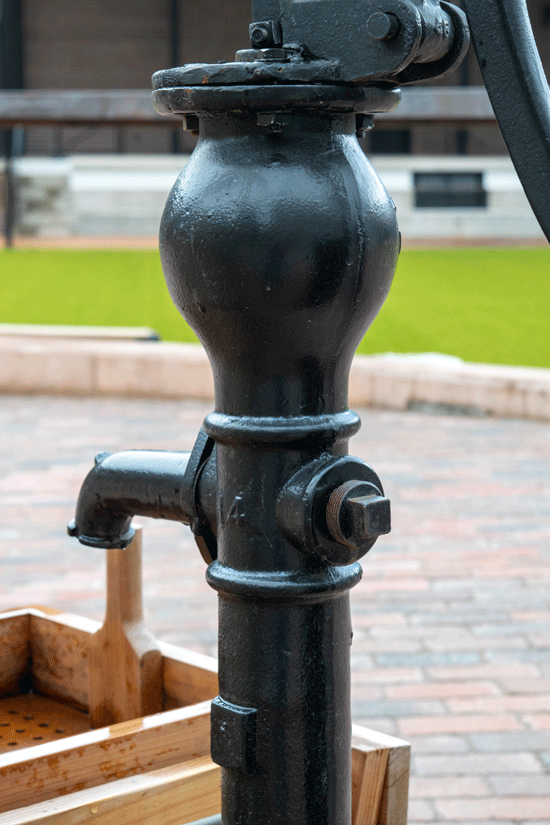 We're pumped to share the results with you! This water feature is part of Deadwood's brand new attraction, Outlaw Square.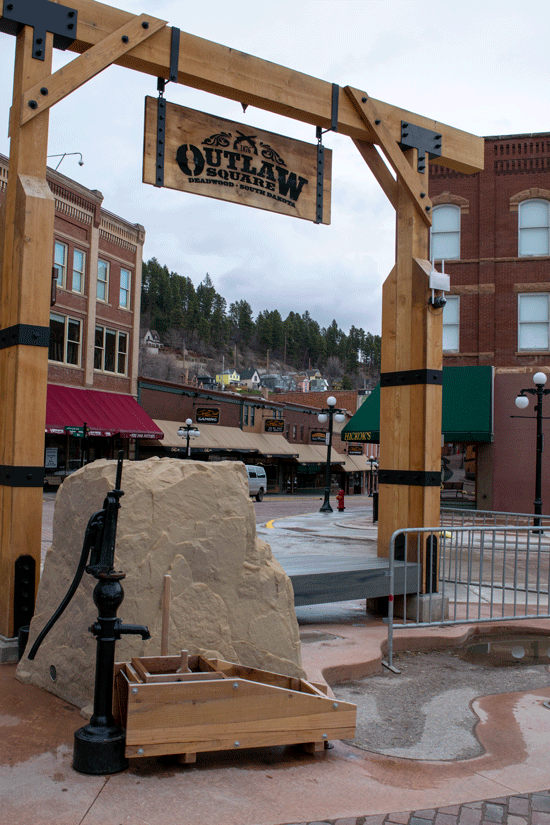 Outlaw Square was conceived as a public gathering space similar to Rapid City's Main Street Square and Harley-Davidson Rally Point in Sturgis. Crews broke ground in January 2019 on the site of Deadwood's former city hall building. Other structures occupying the spot included a theater and opera house; all three buildings burned down. Located on the corner of Main and Deadwood Streets, Outlaw Square was designed to include many historical elements, such as the water pump pictured above. A boiler, faceplate, and a section of a jail cell wall complete with iron bars have all been incorporated into public art displays alongside the square.
The square was unveiled in December 2019, a few months behind schedule thanks to weather delays, but has quickly become a favorite spot for both visitors and residents. Outlaw Square hosts a variety of community events including concerts, history presentations, movie nights,craft fairs, holiday and sporting events, Old West shootouts, a farmers market, and more. During the winter, the square is transformed into a synthetic ice skating rink that requires no refrigeration. It's similar to rinks in Sioux Falls and Fort Collins, Colorado.
Next time you're in Deadwood, be sure to check it out!