This week's mystery location remained up in the air for most of you.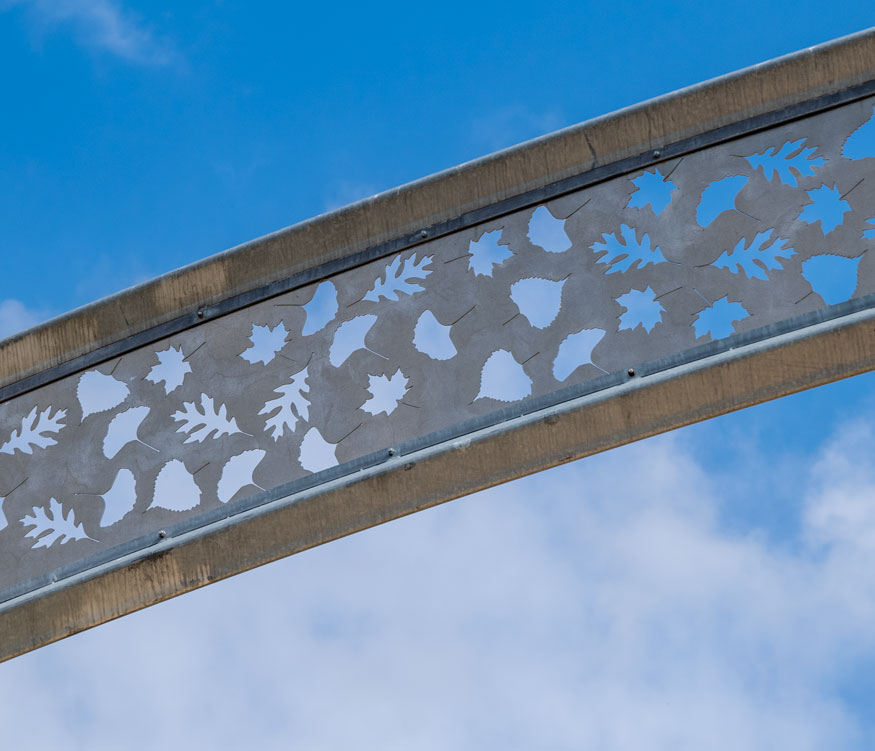 That's literally the key to finding it. Look up as you enter the Memorial Park Promenade and you'll see an archway decorated with a leaf motif.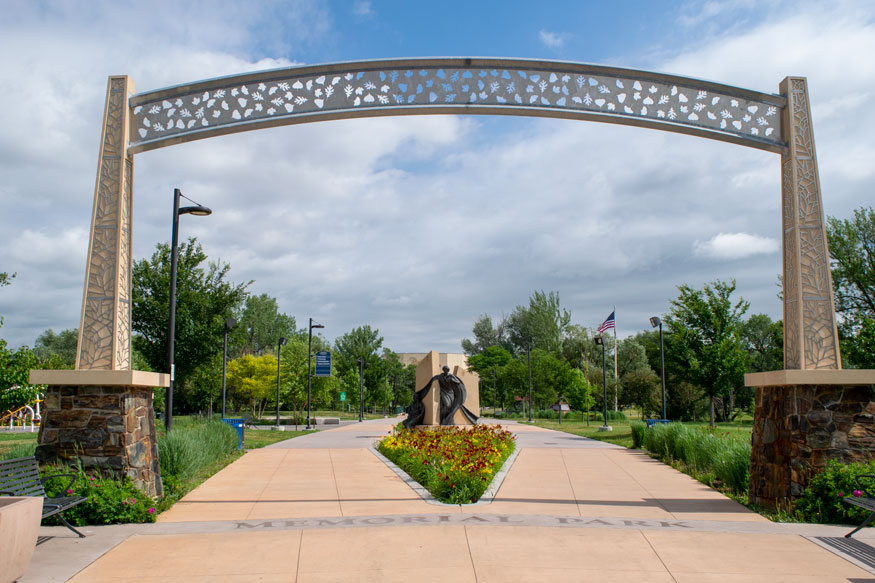 Memorial Park is a 27.5-acre greenspace located next to the Rushmore Plaza Civic Center. It was developed as a memorial to the victims of the 1972 flood that devastated Rapid City and features a memorial pond and fountain, a monument to the 238 victims, interpretive signs that provide information on the flood and its impact on the city, a bandshell, rose garden, picnic areas, playground, Legacy Statue, Berlin Wall memorial, Veteran's memorial, and walking paths that parallel Rapid Creek. It's hard to imagine this peaceful oasis in the heart of the city was once a thriving neighborhood…but the park's tributes to the victims ensure we will never forget.