Rapid City's Central States Fair is held from August 17 through 26 this year at the fairgrounds, and will entertain thousands of people from young to old. But not all events at the fair are child friendly — you'd be in for a surprise if you tried to take your child to the Coors tent! From the rides to the rodeo, there are a huge number of family-friendly activities at this year's fair.
The whole family will be awe-struck at the fair's rodeo as cowboys performing dangerous and exhilarating feats like bull riding and steer wrestling. Kids ages three to six have the chance to take part in the rodeo festivities during Mutton Bustin'. Mutton Bustin' is a rodeo event in which children try to ride a sheep for six seconds. The South Dakota State Championship Mutton Bustin' will be held from August 20 through 23. The Range Days PRCA Rodeo, one of the top rodeos in the Badlands Circuit, will be held at the Grandstand Arena from August 23 through 25.
When kids go to the fair, they have one thing on their minds — rides! There is something for children of every age, like rotating swings, giant water balls, big slide, bumper cars, roller coaster, and many more. Individual tickets are $1. There are various passes available for deals on rides. Daily wristbands for unlimited rides are $30. You can find more ride ticket options and prices here. You'll be there from opening until closing time if you give your kiddo unlimited rides!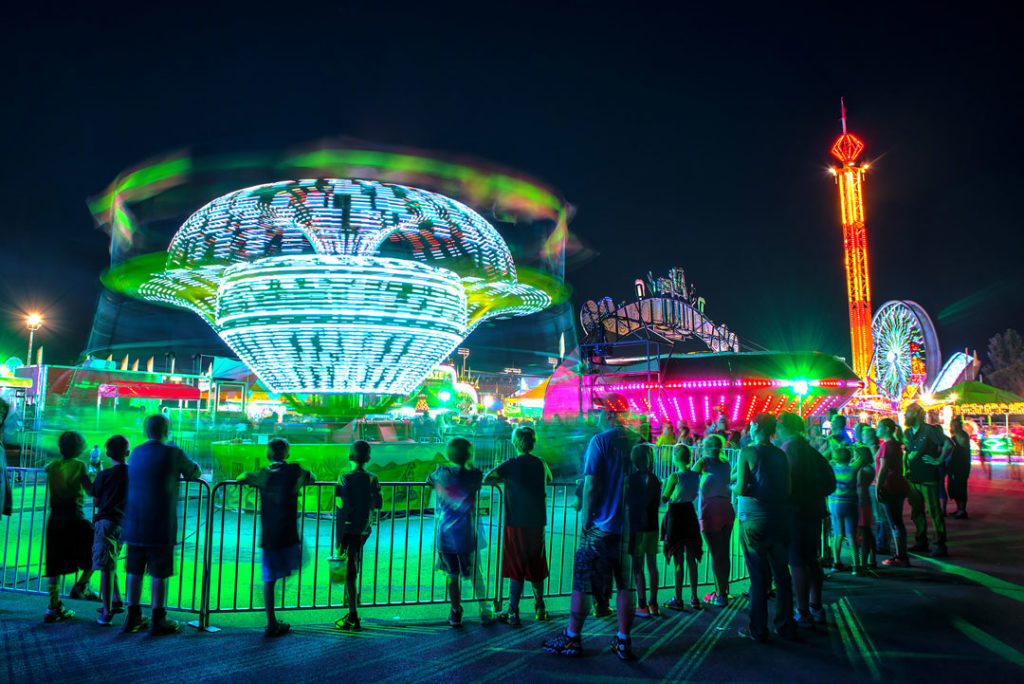 The Demolition Derby is especially popular with children and is held the evening of August 18. Derby cars are driven by gutsy drivers as they work to make every other car inoperable. The last car standing wins! Your kids will be holding their breath in during the adrenaline-pumping action.
Take a break from the action and try a slice of cake from the German Chocolate Cake Showdown on August 18. Contestants bring in pies to be judged. Afterwards, pie pieces will be sold for $1 each. (Yum!)
Nationally acclaimed bands and artists will take the stage during the Central States Fair. Brothers Osborne, two-time AMC Duo of the Year winners, will perform on August 19. Country music icon Dwight Yoakam will perform on August 20. On August 21, vocal group, Midland, will take the stage. Your child will love being able to sing along with icons to the songs they've heard so many times on the radio!
The fair will host several youth livestock shows, including sheep, swine, and goat. The children will be judges by age group, in Junior (8-10), Intermediate (11-13), and Senior (14-21) categories. Even if your child is not participating, it is fun to watch all the kids parade their prized animals around. It just might spark your child's interest in showing!