The kids are out of school. Flowers are in bloom, and the sun is finally out of hiding. After a long winter season everyone is ready for a vacation.
While you and your family are planning your trip, Rapid City is a wonderful location to consider. It has tons of family-friendly events and activities that locals and travelers can participate in all summer long.
Make time for some of these free family activities while you're visiting:
Dahl Arts Center
713 7th Street, Rapid City
Open Mon.-Fri., 10 a.m.-6 p.m., Sat. until 5 p.m.

Let your kids create art in the children's gallery; you can it take home as a memory of the trip!
With five art galleries, an interactive children's gallery, and the 191-foot Cyclorama Mural of American History, the Dahl Arts Center is the largest arts center in western South Dakota. It features both local and well-known artists.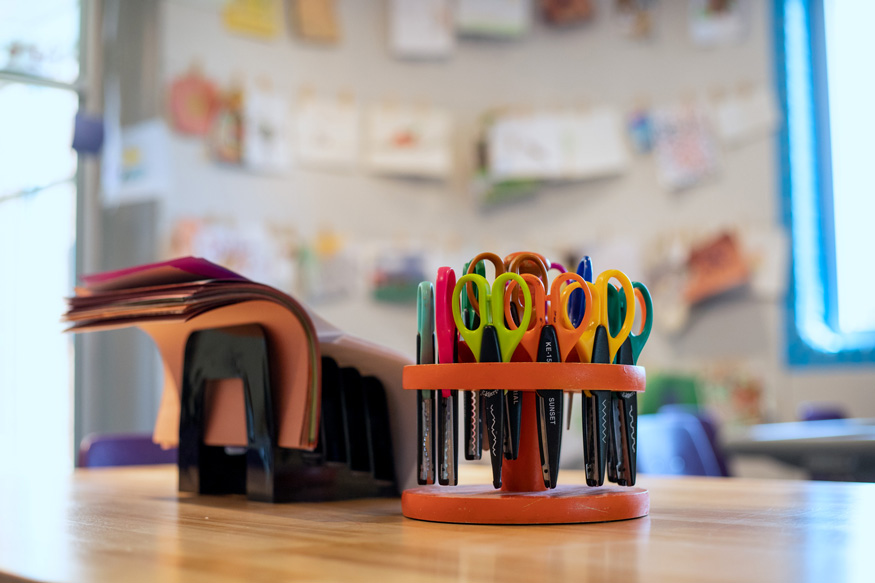 Dinosaur Park
940 Skyline Drive, Rapid City

Open year-round since 1926, Dinosaur Park is located on a ridge on the edge of the Black Hills. Here, your family can witness a beautiful 100-mile view that overlooks the Badlands to the east. Dinosaur Park can be explored individually or as part of the Skyline Wilderness Trail. Entertain your young child's imagination by standing next to a Tyrannosaurus rex or a 40-foot tall Apatosaurus. These life-size figures are great for a quick snapshot to capture the family trip!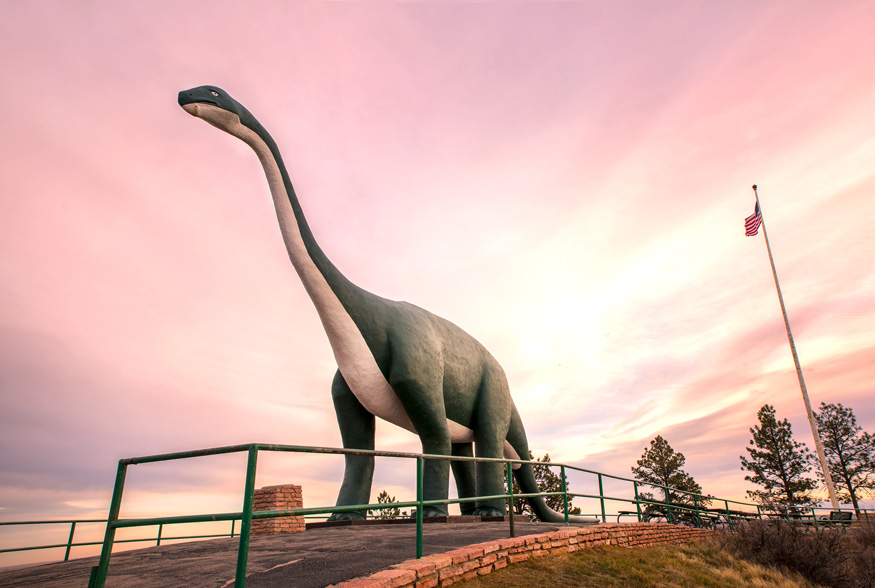 Main Street Square
512 Main Street, Rapid City

Take a stroll in downtown Rapid at Main Street Square with the whole family. The kids can play in the water fountains or enjoy a family picnic on the green. Afterwards, stroll on over to Silver Linings for some delicious ice cream. Looking to fill up the rest of the afternoon? Take a Walk with the Presidents.
Main Street Square is also home to over 200 events each year. It can function as a unique space to host seminars, birthdays, movie nights, concerts, and more. Check out any upcoming events before stopping by.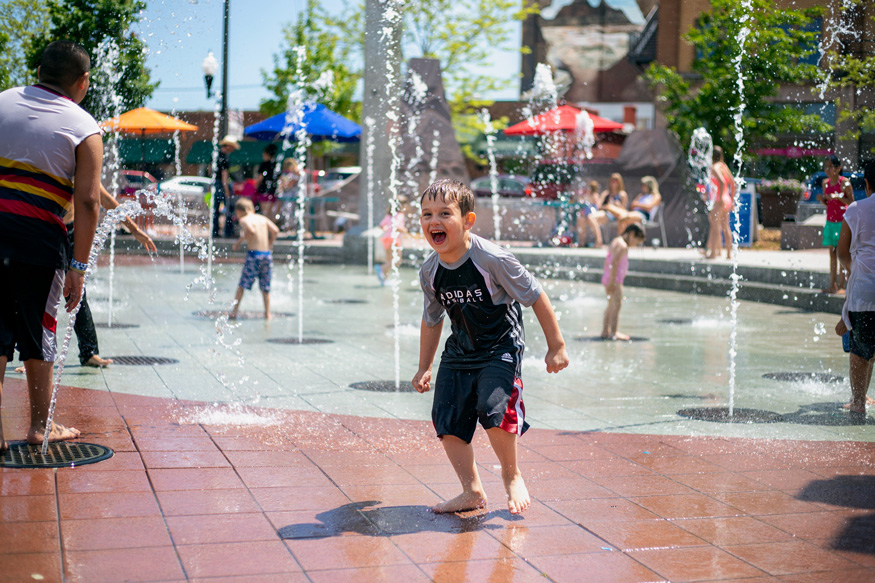 Museum of Geology
500 E. St. Joseph St., Rapid City
Summer hours (Memorial Day through Labor Day):
Mon.-Fri., 9 a.m.-5 p.m.; Sat., 9 a.m.-6 p.m.; Sun., Noon-5 p.m.

Discover the history of life in South Dakota by checking out The Museum of Geology. This attraction showcases local fossil specimens from the ancient Cretaceous seas of South Dakota. There is also a systematic collection of minerals from throughout the world.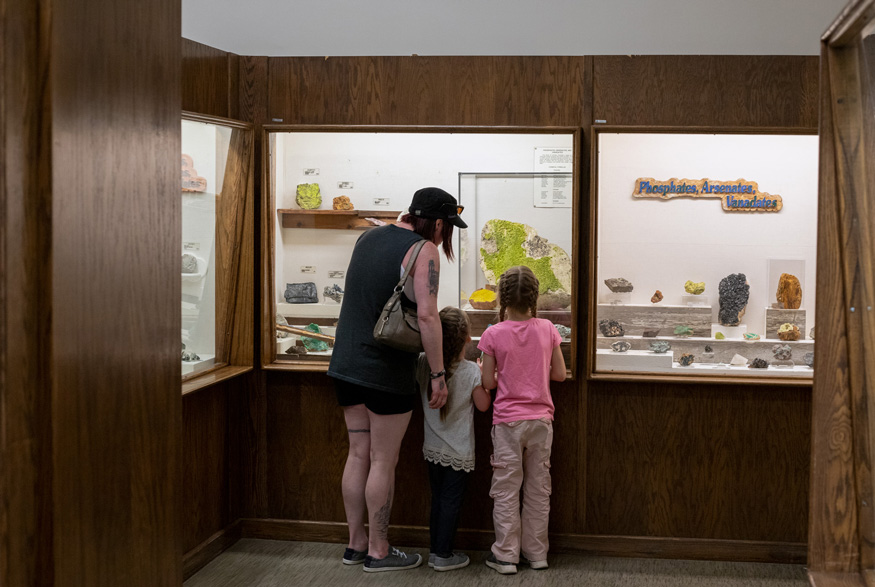 Chapel in the Hills
3788 Chapel Lane Drive off Hwy. 44 West, Rapid City
Open May 1-Sept. 30 from 8 a.m. until sunset

Built in 1969 as a replica of the famous 850-year-old Stavkirke Chapel in Laerdal, Norway, your family can view intricate wood carvings, dragon's heads, and ingenious pegged construction at this beautiful chapel. You can also enjoy a beautiful prayer walk surrounded by towering Ponderosa pines around the back of the chapel!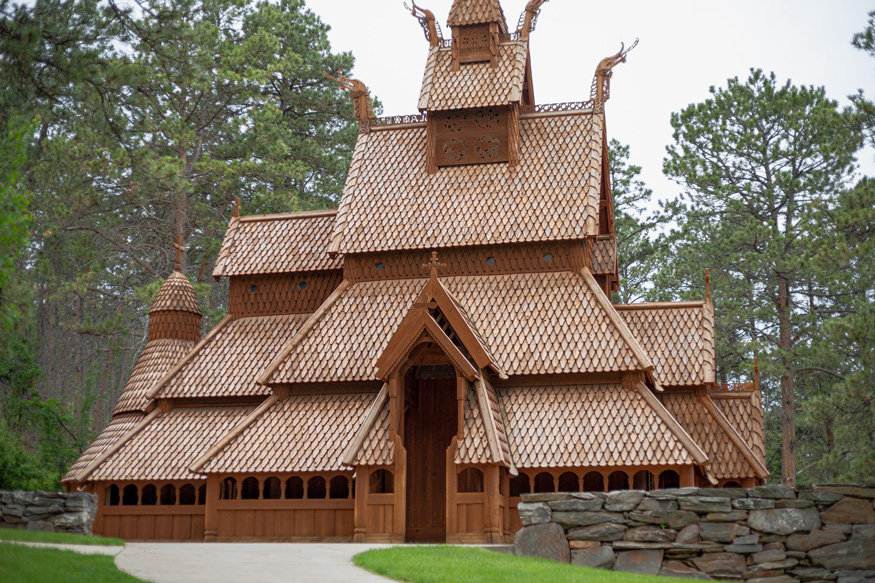 Storybook Island
1301 Sheridan Lake Road, Rapid City
Open 9 a.m. – 7 p.m. daily.

All aboard! This popular attraction is a childhood fantasy full of design, color, animation, and music that includes castles, trains, and rainbows. Let your kids explore the variety of activities ranging from slides to manning a pirate ship or flying a helicopter. Your child's imagination is sure to grow during the experience.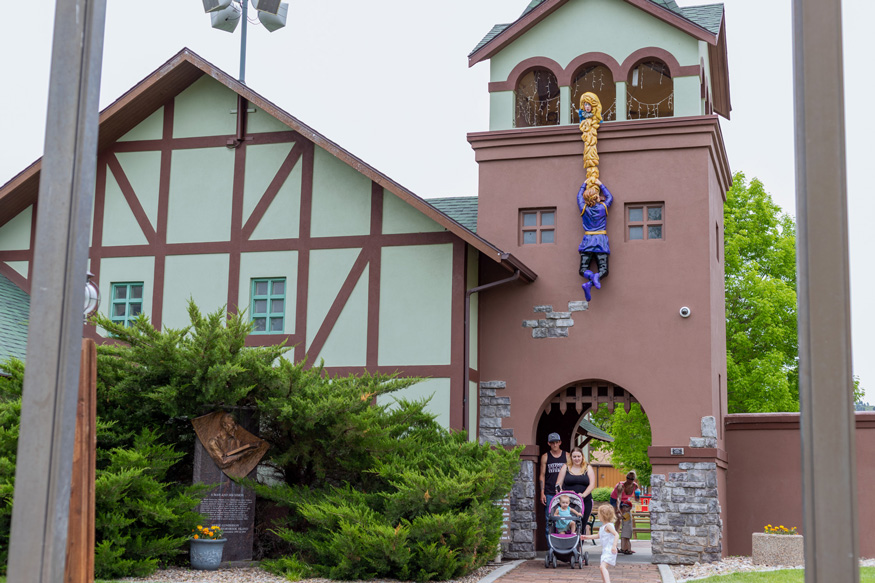 A Walk With the Presidents
631 Main St, Rapid City

Have you ever wanted to meet or shake hands with one of America's Presidents? Enjoy a historic walk and visit life-size bronze statues of our great leaders. Each sculpture depicts Presidents in different poses, emphasizing some unique aspect of their personality.