This week's mystery spot wasn't as much of a mystery as our inaugural location, it turns out. Facebook follower Jodi was quick on the draw to recognize Seth Bullock's gravesite in Mount Moriah Cemetery. Here was our clue: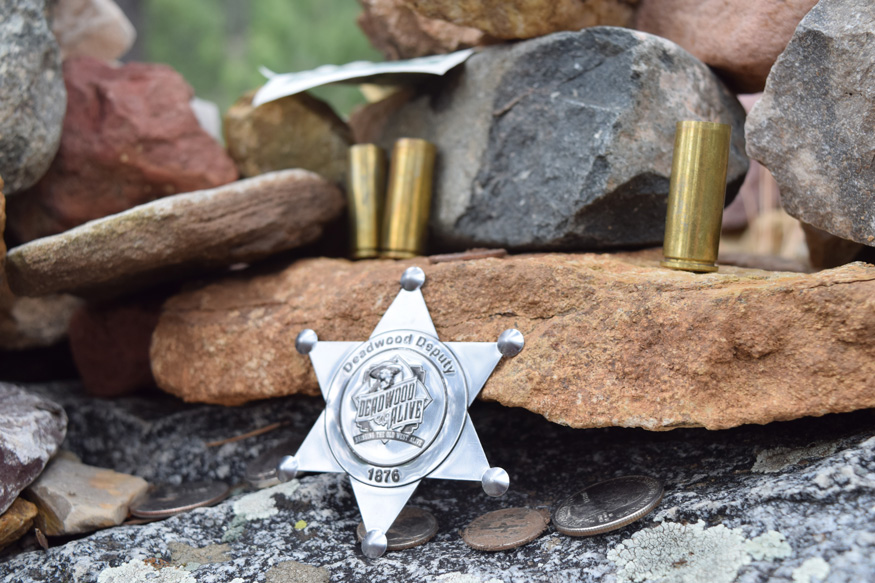 And here's a wider shot of the final resting place of famed Deadwood sheriff, hardware store/hotel proprietor, and U.S. Marshal, Seth Bullock.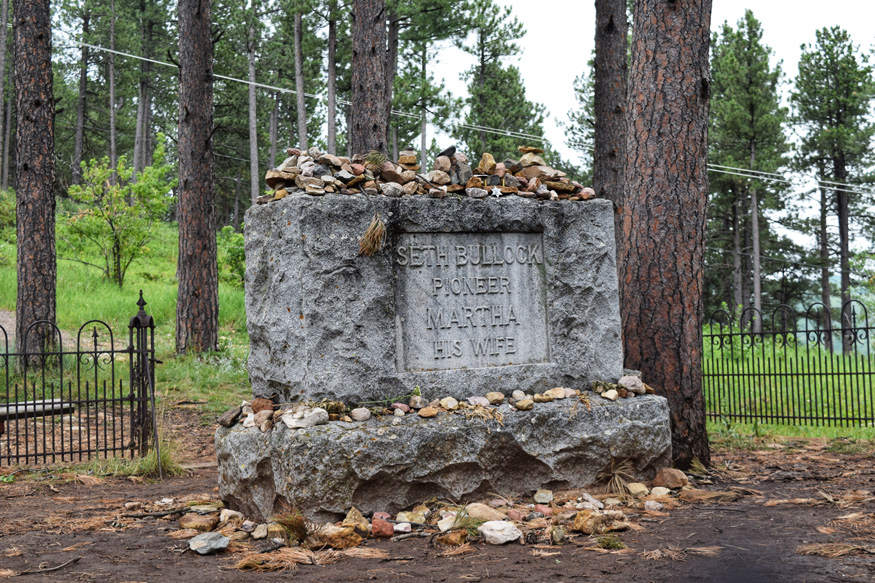 Much like the gravesites of other famous (and infamous) people buried at Mt. Moriah, visitors leave behind mementoes in order to pay their respects. You'll often see a whiskey bottle at Calamity Jane's grave and Wild Bill's usually contains a deck of cards. Bullet casings and badges are the most popular choices for Seth Bullock's grave. Not surprising, given the lawman's pursuit of justice and his key role in taming the wild and woolly frontier town of Deadwood in the 1870s.
Check back with us on Monday for a new mystery location!