If we thought you didn't have a prayer identifying this week's mystery spot, we were wrong! It took just a few minutes for the correct guesses to start rolling in. With such iconic architecture, you had no problem identifying this photo…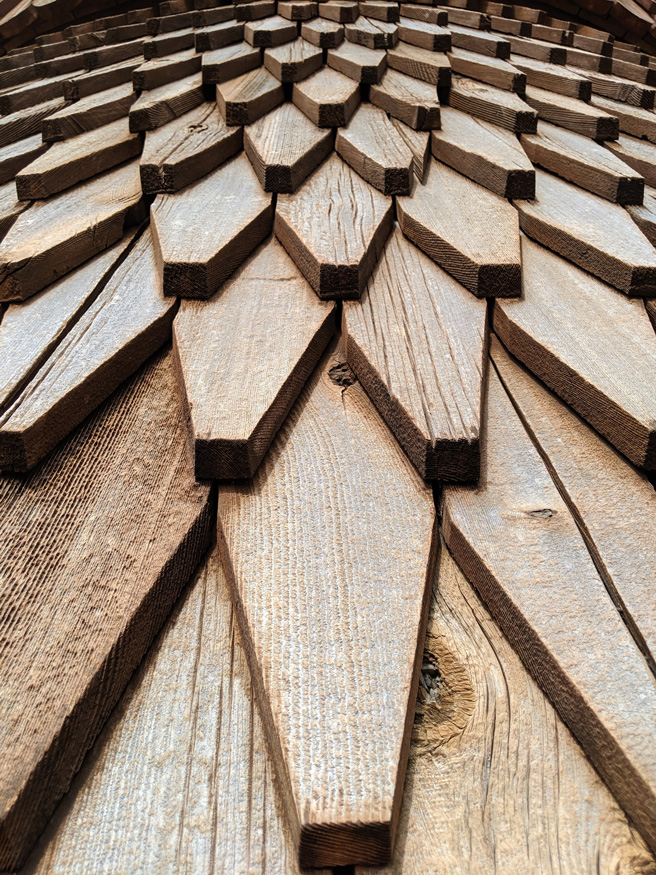 …as belonging to the distinctive roof of Rapid City's Chapel in the Hills, located on the western outskirts of town.
This exact replica of the famous Borgund Stavkirke in Laerdal, Norway, turned 50 over the weekend, so we couldn't resist showing it a little love! Following its dedication on July 6, 1969, the stave church served as the home of the Lutheran Vespers radio ministry until 1975, when the program was moved to Minneapolis. The original stavkirke in Norway was built around 1150 and is believed to be the oldest structure of its kind still standing. The Norwegian Department of Antiquities furnished a set of blueprints to be used during construction of the Chapel in the Hills. Arndt E. Dahl, a Rapid City banker of Norwegian descent, provided funding for the project and even donated the land upon which it sits. You might recognize the name from the Dahl Fine Arts Center, another gift to the city. The chapel remains a popular attraction to this day, drawing as many as 25,000 annual visitors. It is host to numerous weddings and vow renewal ceremonies every year.
We'll have a new mystery location on Monday. Next week's will (hopefully) be a little more difficult!