Maybe it was the steady roar of motorcycle engines filling the Black Hills all week. In any case, this week's mystery spot didn't leave too many of you sputtering.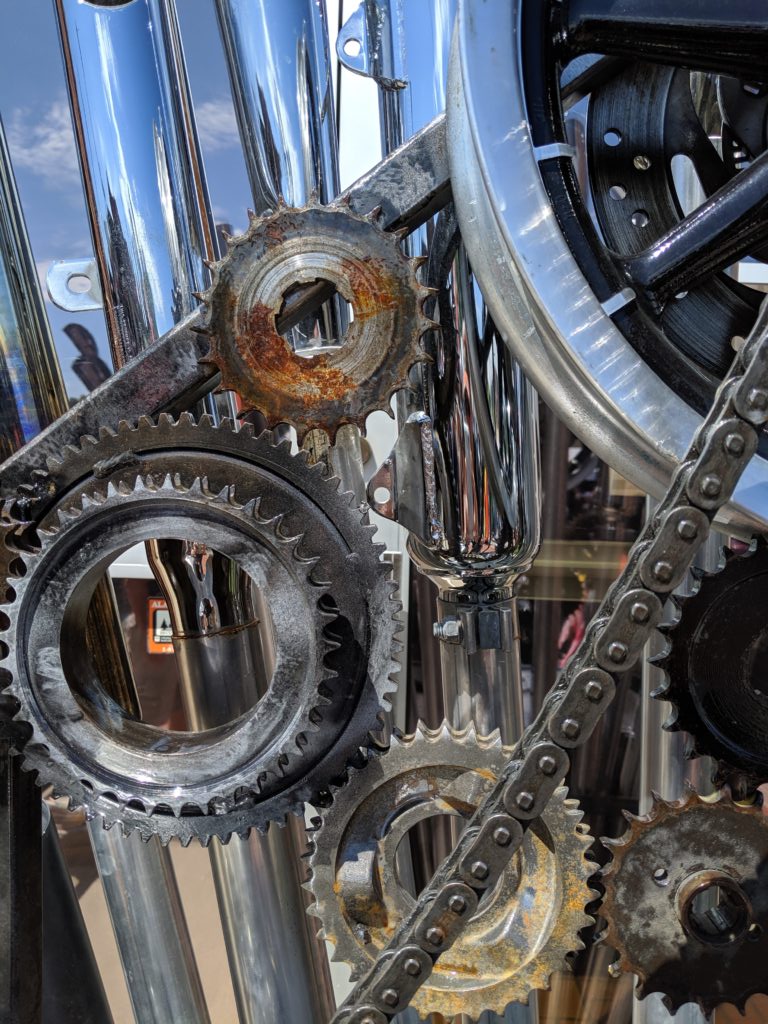 Those gears and cranks are part of a display in front of the Sturgis Motorcycle Museum & Hall of Fame.
Located in a historic building that housed the Sturgis post office for over 60 years, the museum is a nonprofit, member- and donor-supported organization dedicated to preserving the past and educating the public about motorcycle culture. It features a collection of nearly 100 vintage and rare motorcycles dating back to 1905, as well as artifacts and memorabilia. It opened its doors in 2001 with help from a number of community groups, including the Jackpine Gypsies Motorcycle Club—the organization that helped launch the first Sturgis Rally back in 1938.
Check back with us on Monday for a brand new mystery location!