Bill wrote in his autobiography, "This sad event left my mother and the family in poor circumstances, and I determined to follow the plains for a livelihood for them and myself. I had no difficulty in obtaining work under my old employers, and in May, 1857, I started for Salt Lake City with a herd of beef cattle, in charge of Frank and Bill McCarthy, for General Albert Sidney Johnston's army, which was then being sent across the plains to fight the Mormons."
From that time to February of 1859, Bill Cody spent most of his time in the employ of the freighters on the trail between Leavenworth, Fort Kearny, and Fort Laramie. He was involved in a number of skirmishes with road thieves, Danites (Mormon raiders), and Indians along the routes. As a wrangler and mounted messenger, Cody had experienced a great many harrowing events before his fourteenth birthday.
Bill attended about two months of school near his home in the early spring of 1859, and then decided to try his luck as a prospector in the Pikes Peak gold rush to the west. Mining was not very successful for him and his group in Colorado, so they rafted down the South Platte River to the trail camp of Julesburg in the summer of 1859. It was there he learned of a new enterprise called The Pony Express.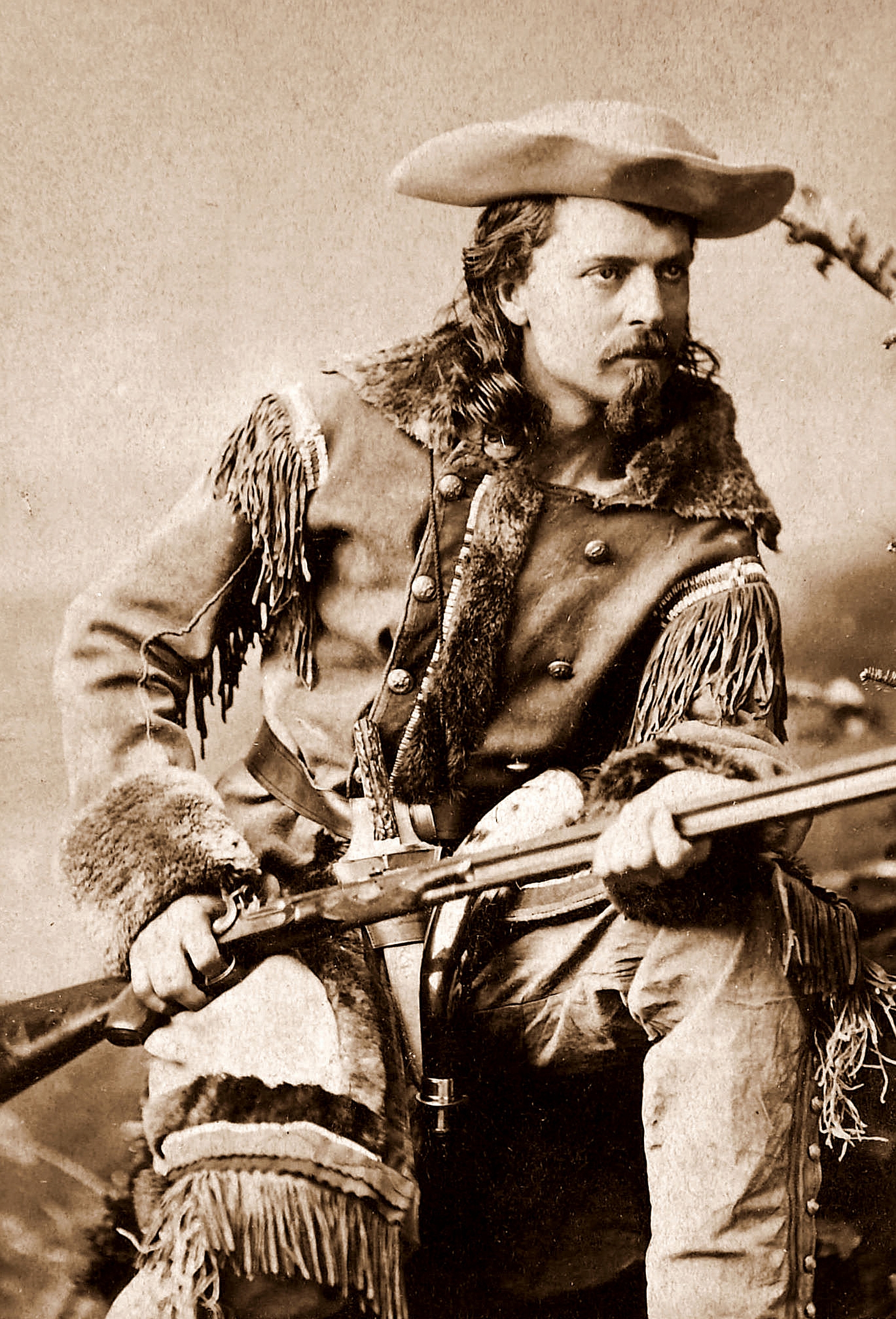 Bill joined the Pony Express, which advertised for "skinny, expert riders willing to risk death daily." Already a seasoned plainsman at age 14, he "fit the bill." He recalled that "fifteen miles an hour on horseback would, in a short time, shake any man all to pieces; and there were but very few, if any, riders who could stand it for any great length of time. Nevertheless, I stuck to it for two months, and then, upon receiving a letter informing me that my mother was very sick, I gave it up and went back to the old home in Salt Creek Valley."
He returned to the Pony Express service in mid-1860, and remained in the area around Fort Laramie until the spring of 1861 – occasionally riding express, taking care of stock, and surviving several encounters with horse thieves and Indians.
Cody, now all of sixteen years old, returned home and briefly joined a local Kansas militia engaged in the enterprise of crippling the Confederacy in Missouri by stealing horses—a cause he justified in his mind for all of the terror and grief the pro-slavery Missourians had dealt on his family. Bill went to Leavenworth, where he first met William Hickok. Wild Bill was leaving to take the position of wagon master on a government supply train and asked Cody to join on—a decision he made with little hesitation.
In the fall of 1861, Cody began carrying military dispatches, and in buying horses for the government. The next spring he joined an expedition as a scout proceeding to the Kiowa and Comanche country. He became one of the "Red Legged Scouts," of the noted Kansas Rangers.
Bill's mother died on November 22, 1863. An older married sister took custody of Bill's younger siblings, and he was on his own. He enlisted with the Seventh Kansas Cavalry Company H, 7th (The Jay Hawkers) that saw action in Missouri and Tennessee. He was mustered out as a private on September 29, 1865.