While in Washington, Valentine accepted a position as field surgeon in the U.S. Cavalry with General George Crook. Crook's objective as commander of the Department of the Platte was to bring renegade bands of the Lakota under control. The McGillycuddys headed west in early 1876, with Fanny returning to Detroit to await her husband's return, while he continued on by rail to Cheyenne, Wyoming Territory. At Fort Laramie the Doctor joined Crook's unit, where he met two more famed westerners – scouts Buffalo Bill Cody and Wild Bill Hickok.
McGillycuddy's service in the field as Crook's surgeon took him into the Battle of the Rosebud, the Battle of Slim Buttes, and the infamous "horse meat" forced march to the Black Hills. Much of the hostilities directed at Crook's troops during this period following Custer' defeat and death at the Little Bighorn battle were led by Chief Crazy Horse.
After his 1876 journey with Crook, the Doctor took an assignment as assistant post surgeon at Camp Robinson, Nebraska. He brought Fanny to the Camp in the spring of 1877, and settled into his work treating the post's soldiers and members of the Lakota bands at the adjacent Red Cloud Agency.
It has been written that Crazy Horse's life is largely a mystery until he brought his band to the agency in May of 1877. He spent most of his days avoiding contact with whites, refusing to allow his photograph to be taken and consenting to only one interview shortly before he was killed. It is reported that the Sioux leader developed only one friendship through mutual respect with a white man. McGillycuddy was called on to treat Crazy Horse's wife, Black Shawl, for tuberculosis. The Oglala chief allowed the white doctor to treat his wife and, through an interpreter, held long conversations with the Doctor.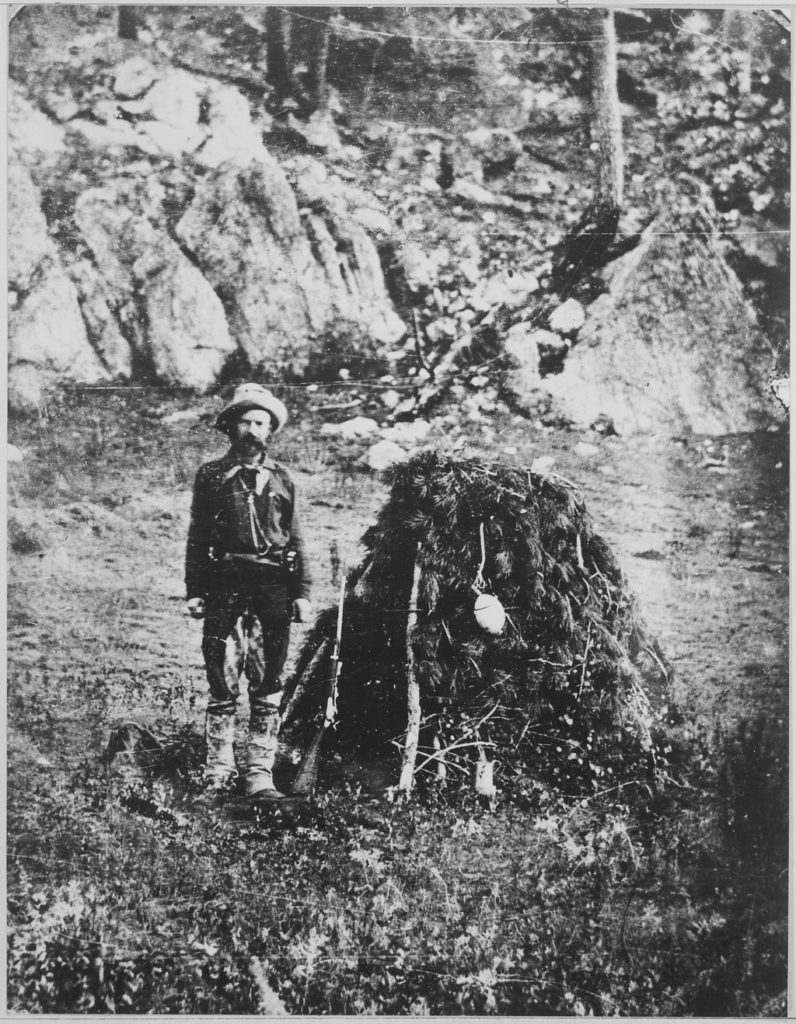 In response to fears by the cavalry and rival bands of Lakota that he was about to take his people back to their lands, Crazy Horse was tricked into surrendering at the Camp in September of 1877 where, during a struggle, a guard fatally wounded him with a bayonet. Although he couldn't prevent the fatal stabbing, McGillycuddy administered morphine to the dying man. It was Valentine who stayed by his side, tended his wounds, sat with the family through the long night, and ensured that Crazy Horse was allowed to die with dignity. The Sioux thereafter referred to McGillycuddy as "Tasunka Witko Kola" (Crazy Horse's friend).
McGillycuddy later wrote the following of the life and death of Crazy Horse:
"From my observation of his leadership and tactics employed in these two battles and from the close association and friendship established between us after his surrender at Ft. Robinson early in May, 1877, I could not but regard him as the greatest leader of his people in modern times. He was but thirty-six. In him everything was made secondary to patriotism and love of his people. Modest, fearless, a mystic, a believer in destiny, and much of a recluse, he was held in veneration and admiration by the youngest warriors, who would follow him anywhere."
"His death was one of the most pitiable and I may say inexcusable of the many I had to witness in my long career on the old frontier and brought back to me my friend Mark Twain's comment on the landing of our Pilgrim Fathers, 'They were a good God fearing people and when they landed that day at Plymouth Rock from off the Mayflower, they fell upon their knees and thanked Almighty God, for the many blessings he had vouchsafed them that day, in enabling them to reach a land of liberty and free thought. Later on, they fell upon the aborigines.'"