Wyatt described his winter in Deadwood for biographer Stuart N. Lake:
The man from whom I rented a stable had filed on a timbered hillside a few miles from town where he had been cutting and piling wood during the fall, expecting to sell it when winter set in. But, like the rest of the camp, he had forgotten all about transportation. I had a hunch that a fuel shortage was coming, so I tied up that wood supply with a contract to pay the owner two dollars a cord, at his property. As it was mostly deadfall, he made a fine profit. I rigged a wagon box for use on wheels or runners that would carry two cords to the load, and hired a man to help me load and throw off at two dollars a trip. Buyers did their own piling. I could haul four loads a day, sometimes five, which meant eight or ten cords daily. I sold it in Deadwood at twelve dollars a cord, cash in hand before unloading. Every haul was contracted for in advance, and many a time I have driven down the main street of the camp with men running alongside bidding twenty, thirty and even fifty dollars a cord for what I was obligated to sell at my regular price to someone to whom I had promised delivery. For special night hauls I charged stiff premiums. Once a man routed me out of my blankets for wood to keep a big poker game going until morning. He paid one hundred dollars a cord and ten dollars for my helper – the thermometer was at forty below zero that night and there was a forty-mile northwest wind howling.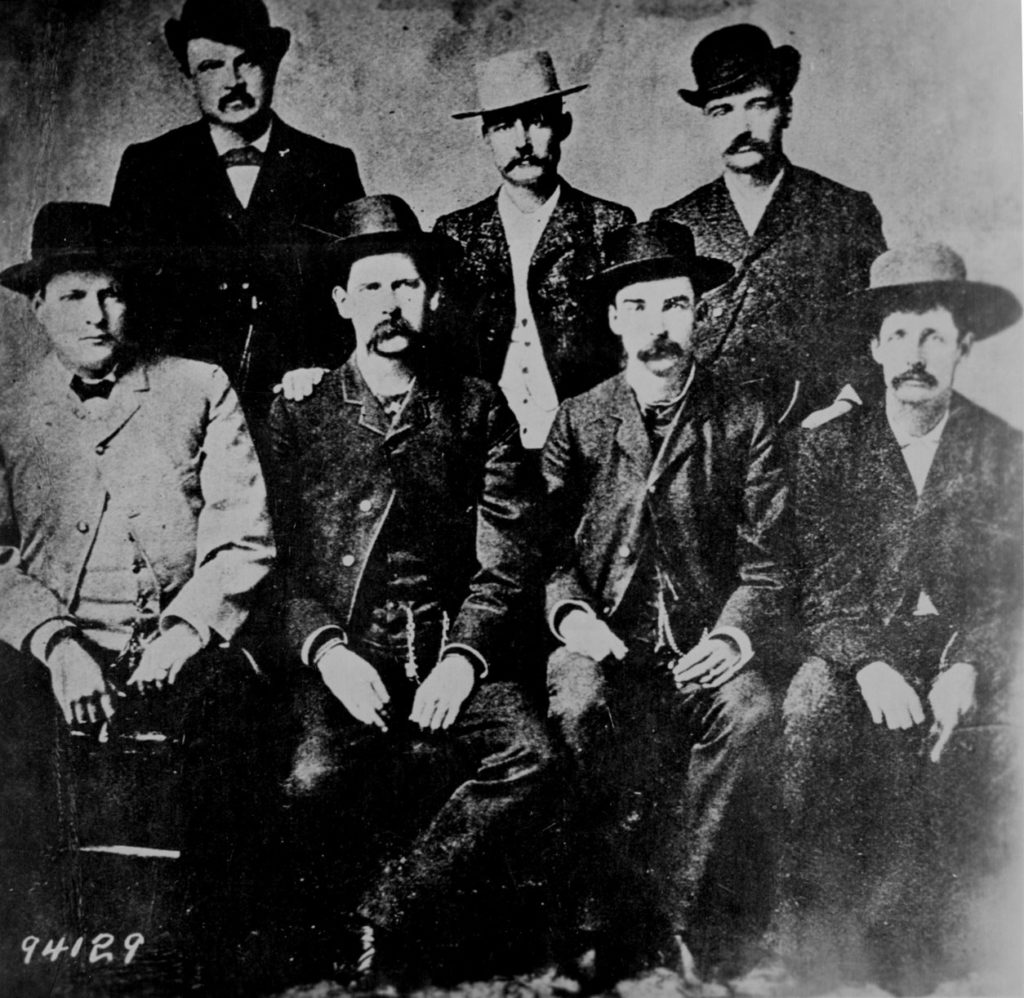 I didn't gamble much that winter. I delivered wood seven days a week and when night came I wanted to sleep. But I was young and tough, so were my horses, and we came through to spring in fine shape physically, with a profit of about five thousand dollars.
Wyatt explored the hills the following spring, and confirmed that all likely looking gold claims were already staked. It is rumored that the reason Wyatt left was that he and Deadwood's sheriff Seth Bullock did not see eye to eye on an issue. He sold his team and went to the stage office to reserve a seat on the Cheyenne stage in the spring of 1877. Wells-Fargo Agent Gray, who saw Wyatt's departure as an answer to his problem of safely shipping out the spring cleanup of the gold mines, posted a bulletin on the Wells-Fargo office door:
NOTICE TO BULLION SHIPPERS
The Spring Clean-up will leave for Cheyenne on the Regular Stage at 7:00 a.m. next Monday. Wyatt Earp, of Dodge, will ride shotgun.
The shipment of more than $200,000 worth of gold rolled out of Deadwood with Wyatt in the boot. "I was a traveling arsenal that morning," Wyatt recalled. "We reached Cheyenne about four o'clock Wednesday afternoon with every ounce of dust intact. We had changed drivers during the three-hundred mile trip, but I was on duty every minute." Wells-Fargo picked up his fare and paid him $50 for his services. Wyatt seemed to be back at work in the law enforcement business.