Hundreds of cool and classic hot rods cruise to Deadwood each year for Kool Deadwood Nites. From the car show to the parade to the live music, it can be hard to find time to do everything at the festival. Hit these five highlights to experience the best of Kool Deadwood Nites!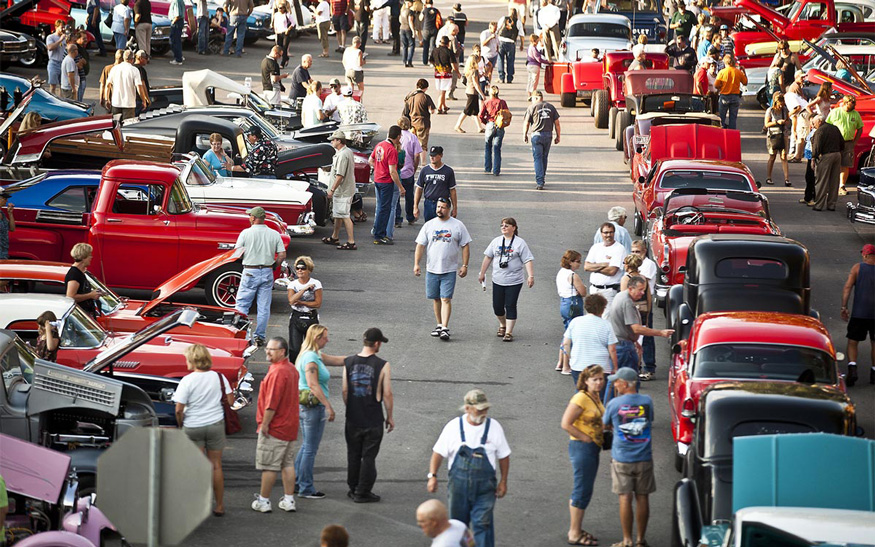 Parade
The parade is one of the most anticipated events of the festival! On the final day, the hot rods meet at the rodeo grounds and continue through Main Street, Central City, and Lead via Highway 14A. Crowds line the streets and wave to the passing cars as they cruise by. The combination of festivities and classic cars makes this the ideal event!
Sock Hop on Main Street
Throw on your poodle skirt for the annual '50s sock hop in downtown Deadwood. The festival kicks off the first night with dancing and live music from acclaimed musicians.
Classic Car Show
Marvel over hundreds of old hot rods like a 1962 Chevy Nova or a 1953 Packard that park up and down Deadwood. Visitors can ask the owners questions about their cars and take as many pictures as they want! Awards are given in several categories including "Best Interior," "Best Use of Color and Design," and "Chamber's Choice." A car auction will take place at the Deadwood Mountain Grand.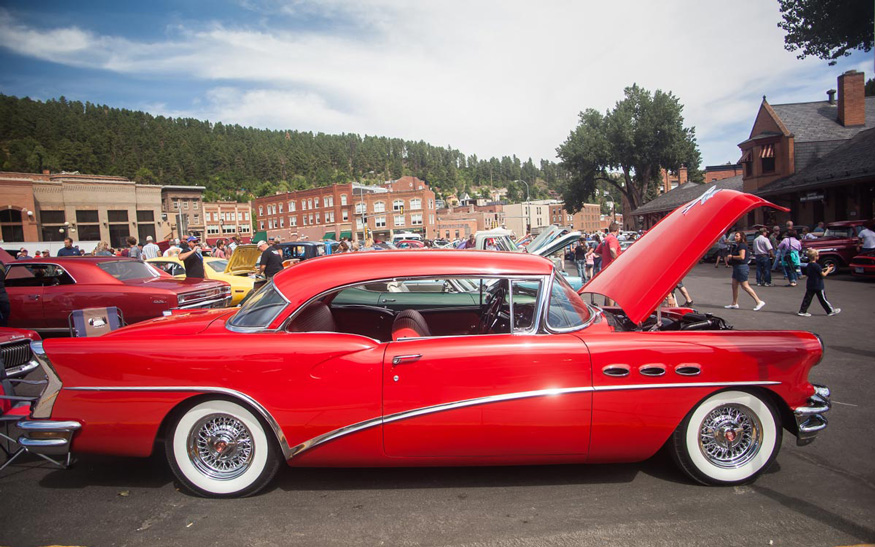 Main Street Concerts
What is a festival without great music? Both locally and nationally acclaimed artists will take the downtown stage and belt out tunes. The free concerts are held every night starting at 5:00 p.m. A full list of scheduled musicians can be found online here.
Deadwood Alive! Shootout
The Deadwood Alive! Shootout pays homage to Deadwood's rich Wild West history. Long before it became a tourist hotspot, Deadwood was a rough-and-tumble mining camp that witnessed the death of Wild Bill Hickok as he played poker in a downtown saloon. The shootout is held Thursday and Friday afternoons in front of the Franklin Hotel.
---
PHOTOS COURTESY OF DEADWOOD CHAMBER OF COMMERCE