It took some of you mere seconds to recognize this week's mystery location.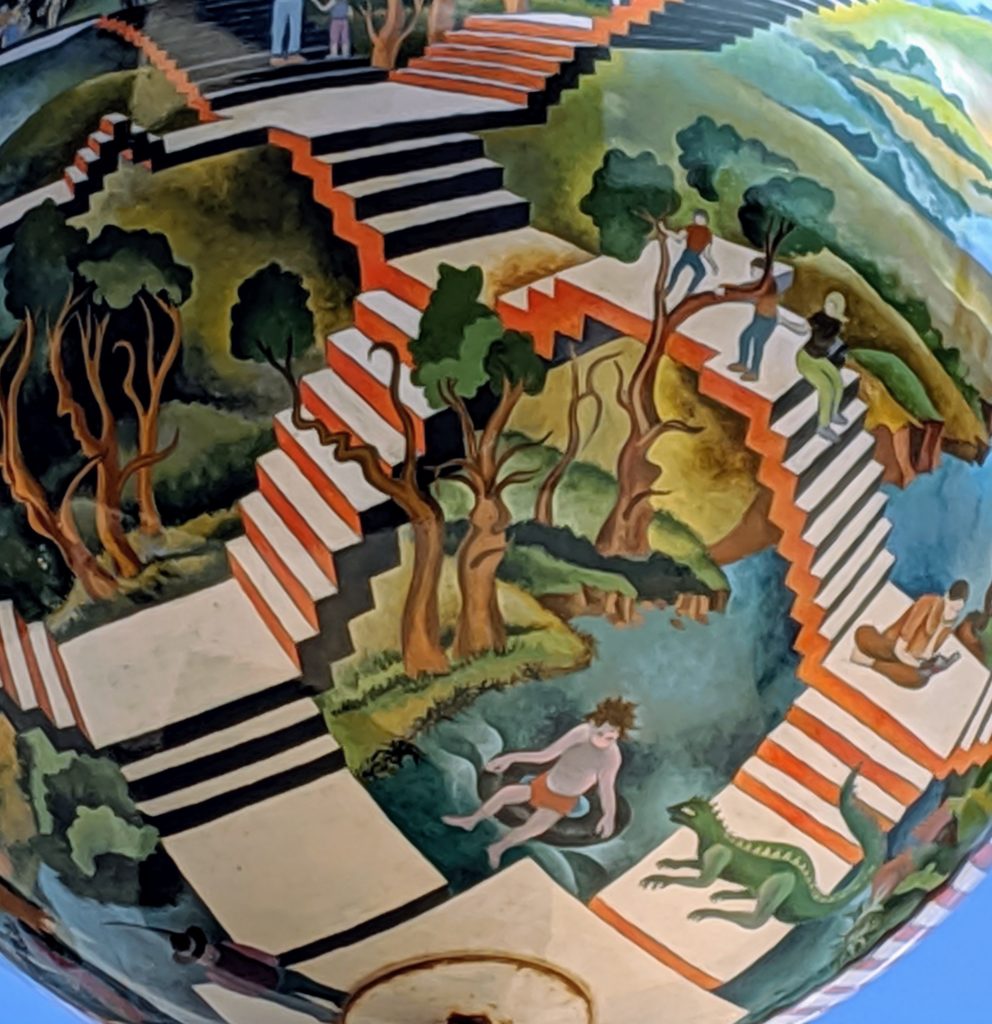 This brightly-colored artwork adorns the Clock Tower Termesphere in downtown Spearfish.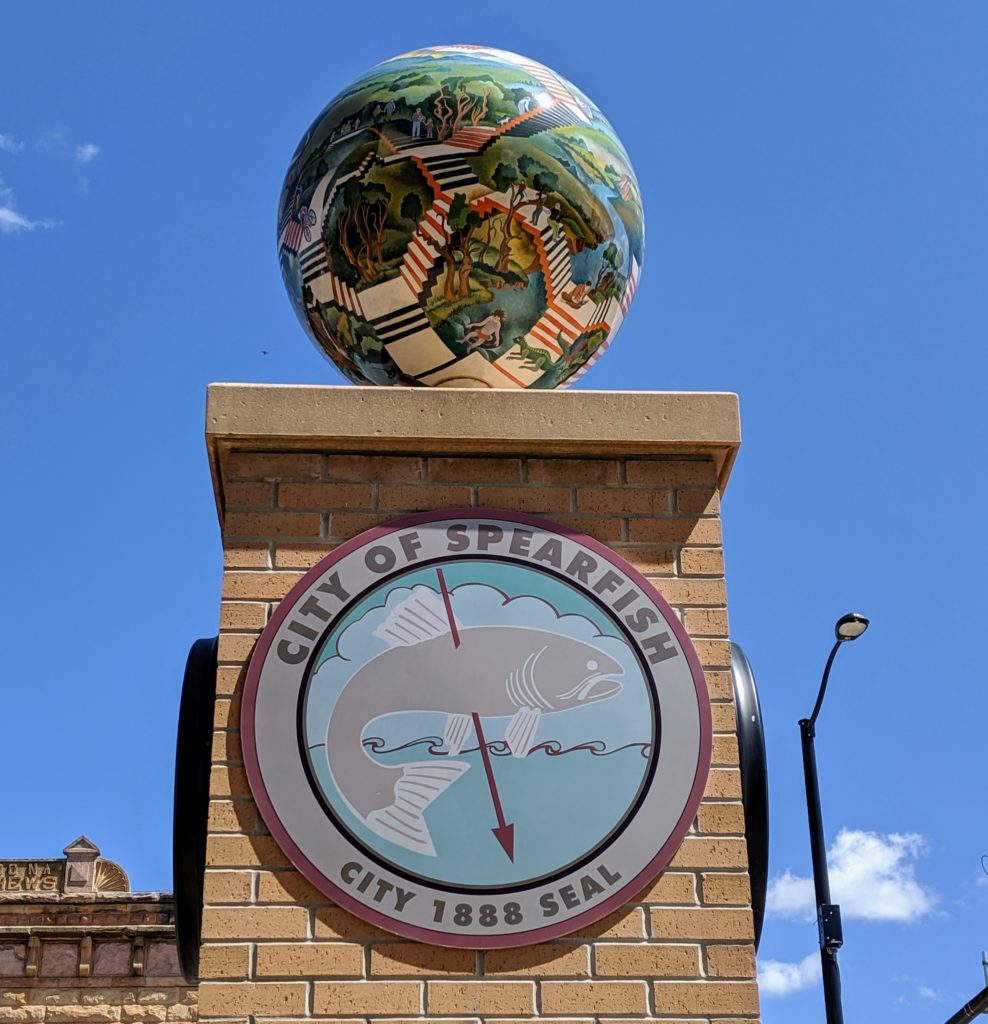 The Termesphere was created by world-renowned artist Dick Termes, a native of Spearfish. He painstakingly hand painted a globe depicting everyday life in this small community in the Northern Hills; his artwork features three local peaks (Lookout Mountain, Crow Peak, and Spearfish Mountain), interconnected by stairways meant to represent the city's enterprising residents' path to success and upward mobility, and the fact that growth and fun can be found in unison with nature. There are trees containing double images and optical illusions, and people engaged in various activities. Termes said in order to truly understand the scope of the globe, it helps to remember that conceptually, you are inside the sphere looking out at the world around you. A pulley system allows visitors to turn a wheel, causing the globe to rotate. The gears and iron parts were salvaged from local mining scrap piles.
The Termesphere was mounted atop the Main Street Clock Tower on July 30, 2017. Made from durable polyethylene plastic and finished with a special clear coat of paint, the Termesphere was designed to withstand the elements—essential given its permanent outdoor display and the rugged climate of the Black Hills. This fully-interactive monument to Spearfish can be found at the corner of Main and Hudson Streets downtown.
Check back with us on Monday for our final mystery spot of the season!