Gold has been synonymous with the Black Hills since 1874, when George Armstrong Custer and his troops in the 7th Cavalry discovered deposits in French Creek, near the present-day location of the town named in his honor. Custer has been celebrating practically ever since with the Gold Discovery Days festival. Now in its 96th year, the annual event is bigger and better than ever, and offers plenty of fun for the whole family.
Held every year around the third week of July, Gold Discovery Days features a bevy of activities for all ages. Returning this year for the first time in nearly two decades is a carnival with popular rides, including a ferris wheel. Another change to this year's event includes the addition of a beer tent, with open containers of beer and wine (no hard alcohol or bottles/cans) being allowed between 2nd and 5th Streets on Washington Street.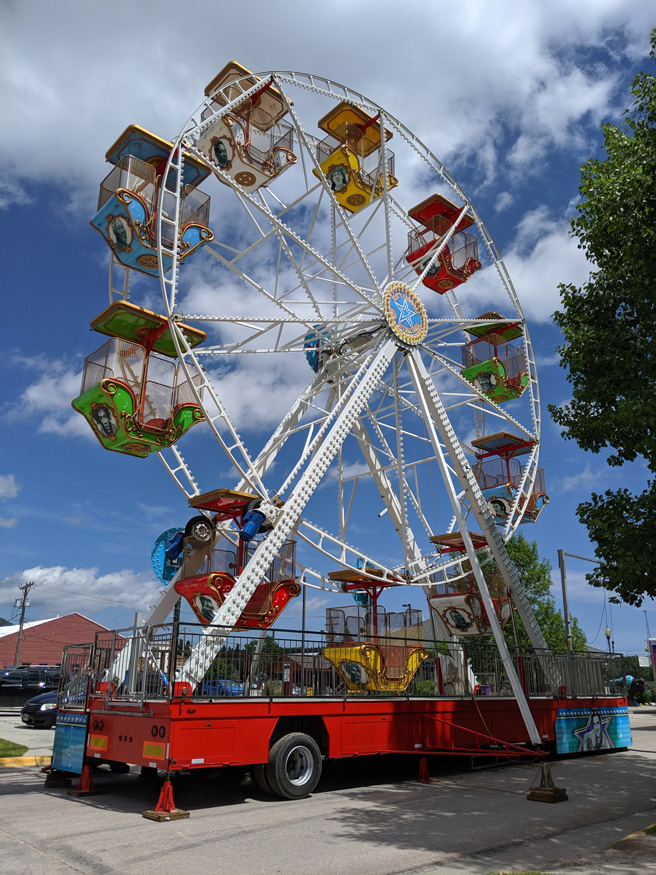 Regulars will find their usual favorites, as well. The festival includes arts and crafts; quilt, car, and flower shows; a gold nugget hunt; bed races; a street dance; stick horse rodeo; cornhole, volleyball, and basketball tournaments; and a 5K race. On Saturday, the Lion's Club sponsors a pancake breakfast, and a parade winds down Mt. Rushmore Road. Hot air balloons will be launched Saturday and Sunday at 5:30 a.m., weather-permitting. Crazy Horse Memorial's Legends in Light® laser show takes place at 9:30 p.m. all weekend long. There is plenty of great food, too. The daring can even sample alligator and rattlesnake!
For a full schedule of events, click here.