Custer was founded by prospectors looking for gold and has seen its share of booms and busts since. Now, visitors to the Black Hills' first town can find a new kind of gold: melted cheese.
Pizza Mill has called Custer home since June 2012, and has been run by Gregory and Aleah Witt since they took over for his father in 2014. The roots of Pizza Mill go a little further back, however, when Steve Witt would help at the Route 16 Diner — now known as the Hubcap Diner — in Hill City. Steve had also owned and operated TreeCo Tree Service, but he grew a love of pizza during his time at the diner that would eventually be the foundation of Pizza Mill.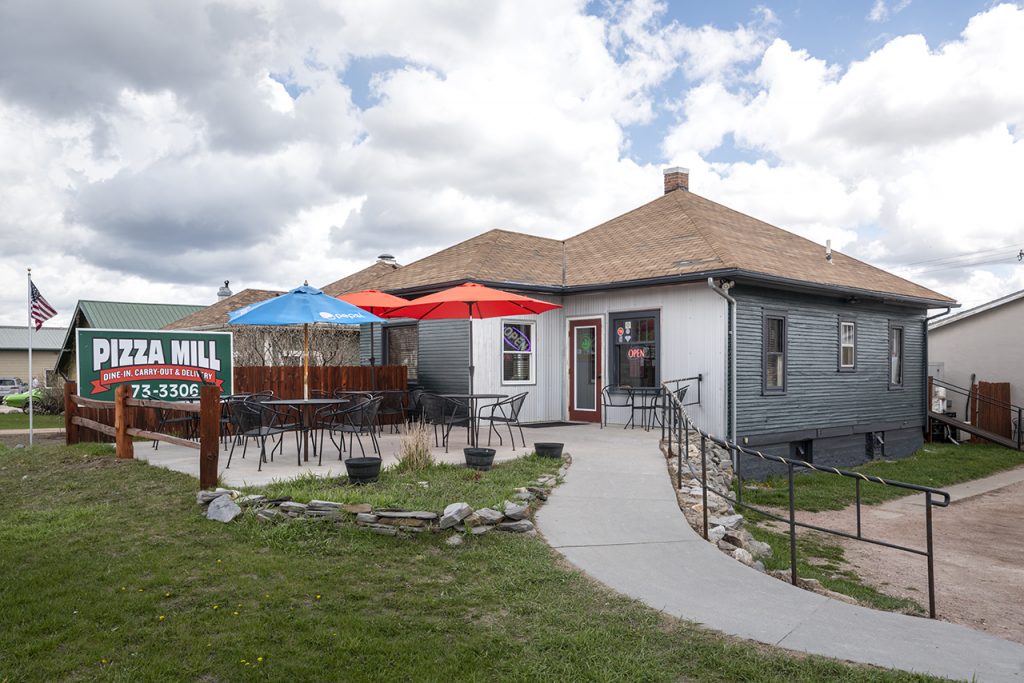 Fittingly, the most popular pizza on the menu is the "Towering Timber," which comes with a little of everything. It's fit for a lumberjack, and it will certainly fill you up for a day of exploring the Black Hills. The Hearty and Healthy Logger pizzas take the Towering Timber and divide it into essentially a meat lover's and a veggie pizza, while the rest of the menu takes a more adventurous twist. Aleah says, "when you come visit, I recommend getting outside of the box. We have a lot of different pizzas, from our Ultimate Reuben to the Gyro pizza, we try to do new things that you don't normally see on pizza." They also offer a gluten-free pizza that raises the bar for pizzerias in the hills.
Beyond pizza, Pizza Mille does offer sandwiches, salads, pastas, and appetizers, so everyone can find something to love. Some of their fan-favorite pizzas like the Ultimate Reuben and Smoke Beef Brisket are also available as sandwiches, in case you want a treat for your taste buds on a different type of dough. They also have excellent versions of standard pizza accompaniments like wings, garlic bread, and cheese sticks, not to mention locally brewed craft beer.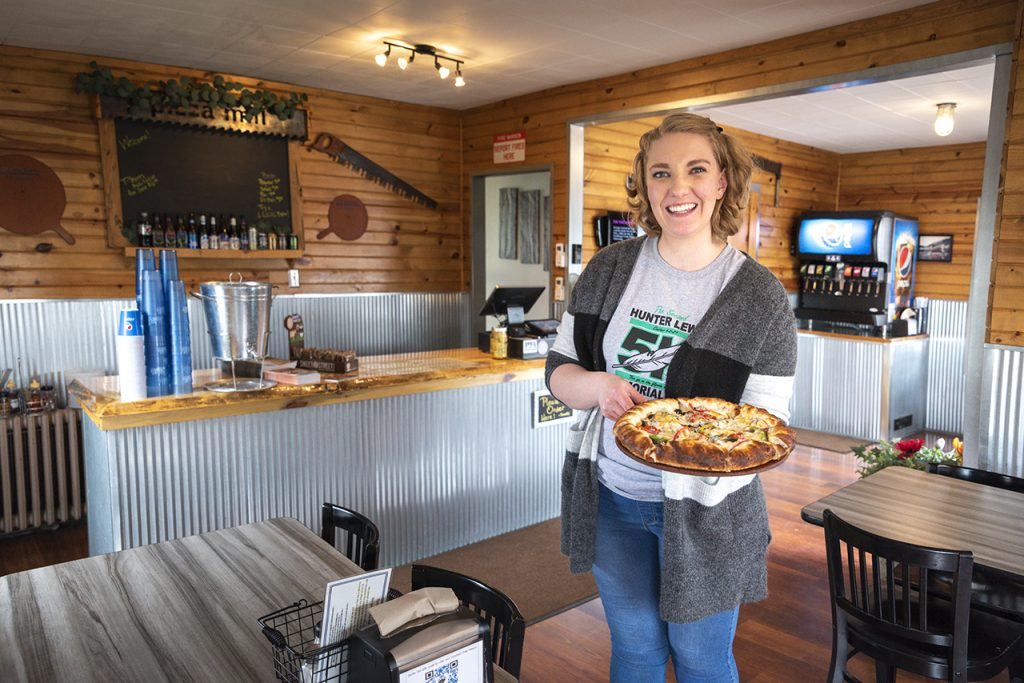 What makes Pizza Mill truly worth the stop — beyond the great pies — is the family-centric feel. The Witt family owns and operates the restaurant, and when you walk in the door you feel like it could be your friend's house. The dining room is decorated with saws from Steve's days at the tree service and memorabilia the family has picked up around the hills. 
Aleah says heart is what makes Pizza Mill different from other places: "We put our love and passion into every order and every customer. Our goal is really to have consistent food and great service, that's our passion, and we hope our guests can feel it."  
You can find Pizza Mill on social media, or check out their menu on their website.
WORDS: ASHLEY JOHNSON
PHOTOS: JESSE BROWN NELSON