PIERRE – Governor Mike Rounds is a big proponent of the Black Hills and tourism, and he is more than happy to tell you so. The Governor took time to sit down with VISITOR Editor Rick Mills and talk a little about the Black Hills, and even went down a few other "roads" with us…
---
Memories:
The governor was 5 years old when he first visited the Hills with his family on a camping trip – it was a family event that they have long remembered.
While mapping roads as a summer job in college (SDSU) for the State Transportation Department, the future governor explored many highways and back roads that summer during work and time off.
"I had the car's windows down and Rapid City's KKLS-AM blaring rock and roll out the car's speakers. The scenery, the atmosphere, the people; I thought then that it would be a great place to live and maybe to settle down."
After beginning his career, Rounds was afforded the chance to spend time in the Hills during other seasons. His recollections of the beauty of the region in the fall were especially poignant. He felt that people did not realize what they were missing.
"Why weren't the Hills full of visitors at this time? All of the beautiful colors and scenery, and there were hardly any cars on the roads in the Hills. I thought that we needed to promote this region for visitors more than just in the summer."
This was perhaps not the genesis of the 2010 Initiative, but some of the ideas and reasoning behind it were certainly planted at the time.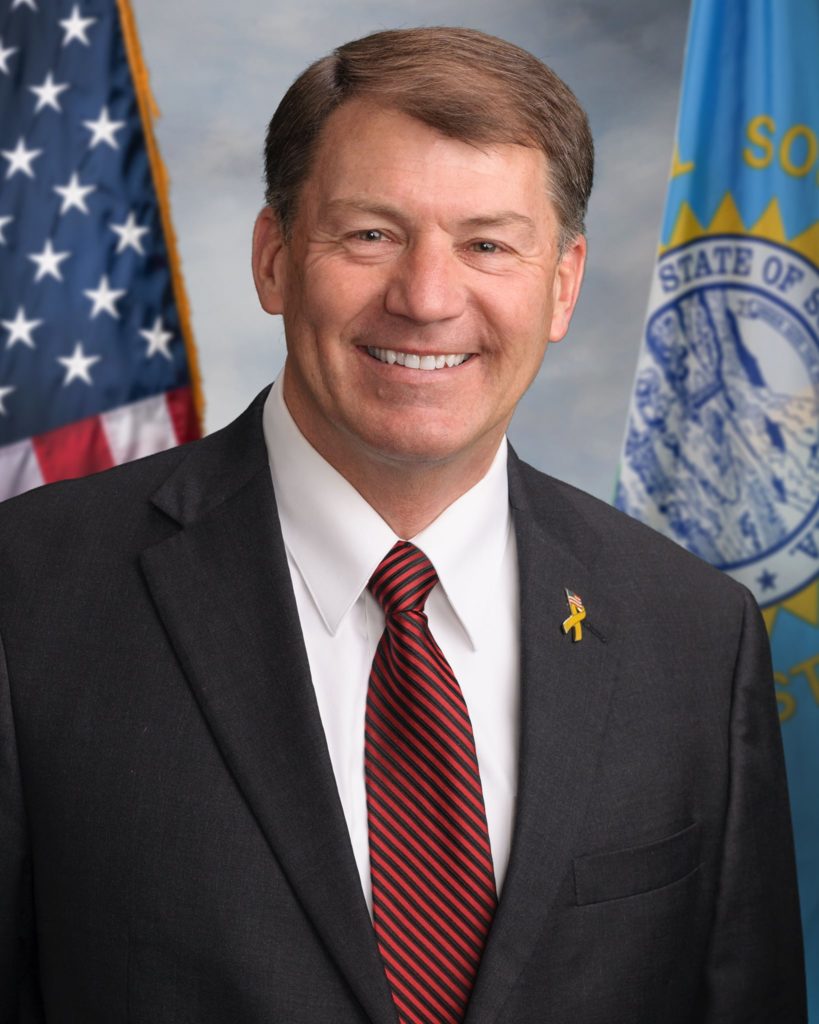 Black Hills Tourism and the 2010 Initiative:
The question – How to boost tourism, arts and culture, and general economic development in South Dakota?
"I did not have the answers, but knew who did — the people that were asking the questions in the first place. They (individuals and business) needed to, and were most able to take charge of their own future."
To this end, the governor envisioned the creation and promotion of the 2010 Initiative—a series of specific goals for tourism growth, statewide economic development, and the fostering of the arts, history, and cultural resources in the state by the year 2010. The initiative was unveiled October 15th, 2003, at Mount Rushmore National Memorial, and features actions and goals suggested in large part by the individuals involved in the process. To this point, the initiative has been developed with the input of approximately 900 people representing a cross-section of our state.
The governor put it simply, "We are the best at what we do; this initiative is a work in progress, with literally hundreds of details, which is going to be just as good as we make it. We need to commit to the objectives, and then act on them. It will be successful if we take it step by step."
On The Homestake Lab project:
The Homestake project is more than putting a world-class science lab and facility in the former gold mine; the governor envisions it as a place to learn.
"I want South Dakotans to be a part of this facility's scientific research, but also want us to learn from the people that will be here from all over the globe. I want it to be a place where our kids can be a part of the education and diversity of the project. What an opportunity that this facility will be for us in so many other ways than just for science."
To our Visitors:
"Our state is a state of big dreams and of big dreamers. It always has been. Look at our mountains—men came here and carved entire mountains—what other state can say that? I am convinced that we can do the things we have set out to do, but we need to dream the dreams, make the commitments, take the risks, and find out how far we can go."
"I want visitors to come here to enjoy the great faces and great places that we have to offer, then tell others about their great experiences in the Black Hills and South Dakota, and then keep coming back to visit us -– because they want to."