The annual Black Hills Powwow is held in Rapid City and is one of the best Native American cultural events in the country. For over three decades, the powwow has held events such as the Native American Day Parade, sports tournaments, singing and dancing contests, symposiums, and more.
The 2017 Black Hills Powwow will be held from October 6-8 at the Rushmore Plaza Civic Center. A schedule of events is available on the website blackhillspowwow.com.
One of the most highly anticipated events at the Black Hills Powwow is the Miss He Sapa Win Pageant. Contestants dance, speak, and perform their way to the crown! Last year's winner, Santana Young Man Afraid Of His Horses, is from the Oglala District. It had long been a dream of hers to win the pageant. She had also won the crown of Miss Oglala Lakota Nation, Miss Oglala District, and Miss Sungmanitu Tanka Wakpa (Wolf Creek). She ran for Miss Indian World in 2016.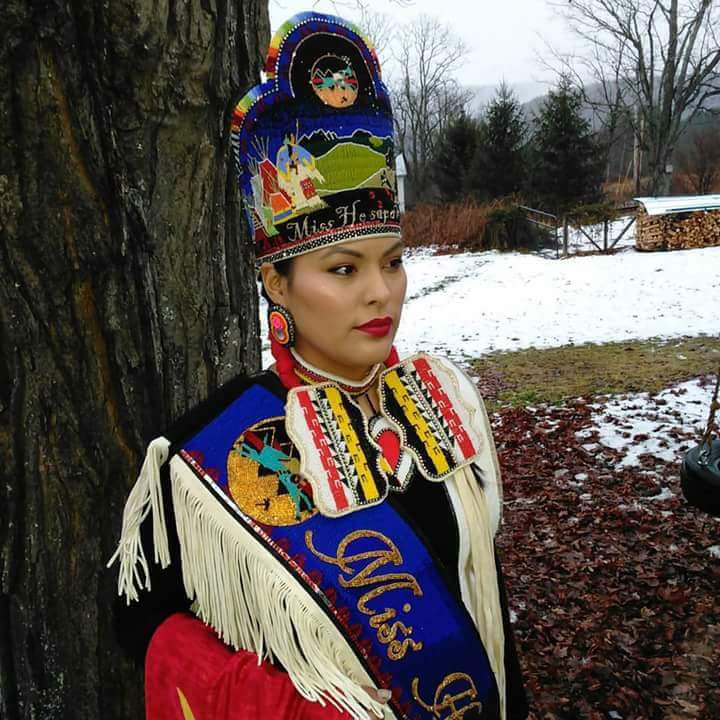 "I knew for a long time that I wanted to run for Miss He Sapa Win. I remember seeing the crown and saying 'that's going to be mine one day' and next I knew I was filling out the application," said Santana.
During the pageant, she competed against five other women. All were nervous, but after talking and joking with each other, they began to feel comfortable. They were all invited to be in the parade and had separate interviews with the judges. Santana was ecstatic when she was announced as the winner!
Santana now speaks at schools about her journey and teaches about social dances and the traditional Lakota legend, the Great Race. She also rescues stray animals and finds homes for them. Her ultimate dream is to be able to open an animal shelter. She hopes that she can be an inspiration for young women in her community.
"I enjoy running for [pageants] because I am being that person that I used to look up to as a young girl, and I want to motivate women of all ages to go for their dreams. It seems cheesy but I want to be that motivator for the youth," said Santana. "I try to spread my culture through my dancing and stories to our youth."
Santana loves all the activities of the Black Hills Powwow, but her favorite aspect is the singers and dancers. She also suggests going to look at the remarkable artwork!
By Kelsey Sinclair