Did you know that Custer is the oldest town in the Black Hills? After traveling through during the Black Hills Expedition with General George Custer in 1874, Horatio Ross discovered gold in the form of small flakes by French Creek near the town of Custer—which is why the town celebrates Gold Discovery Days every year in July! However, it was later discovered that gold mining would be more successful in the Lead/Deadwood area. Read more about the history behind Custer here.
DID YOU KNOW?

The population (as of 2018) is 1,935 people, but when it was first discovered, it's estimated there were nearly 10,000 people until gold was discovered in the Northern Hills. Custer was almost named Stonewall City, but by a little less than a 50-50 vote (some people say by one count!) Custer won the name.
While you're planning your visit to Custer, you will want to put some of these top stops on your travel agenda.
Entertainment
With fresh music from local and global artists, the Beacon has a variety for everyone. The Beacon caters to a wide audience, and just remodeled to offer a full menu, drinks, and premier entertainment for visitors.
Both attractions give you a birds-eye view of the Black Hills. Fly in one of the helicopters or coast in a hot air balloon for a new adventure.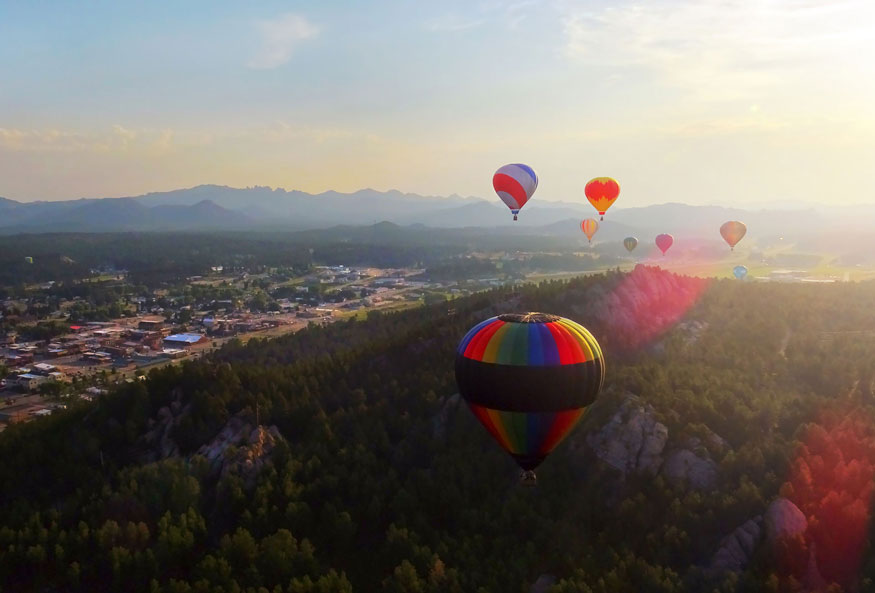 Fully functional for more than 90 years, the 1881 Courthouse is now a museum with lots to explore. From original courtroom views and jail cells in the basement to exhibits on working women, Victorian life, Native American and local wildlife, and more—the small museum houses a lot of history and culture.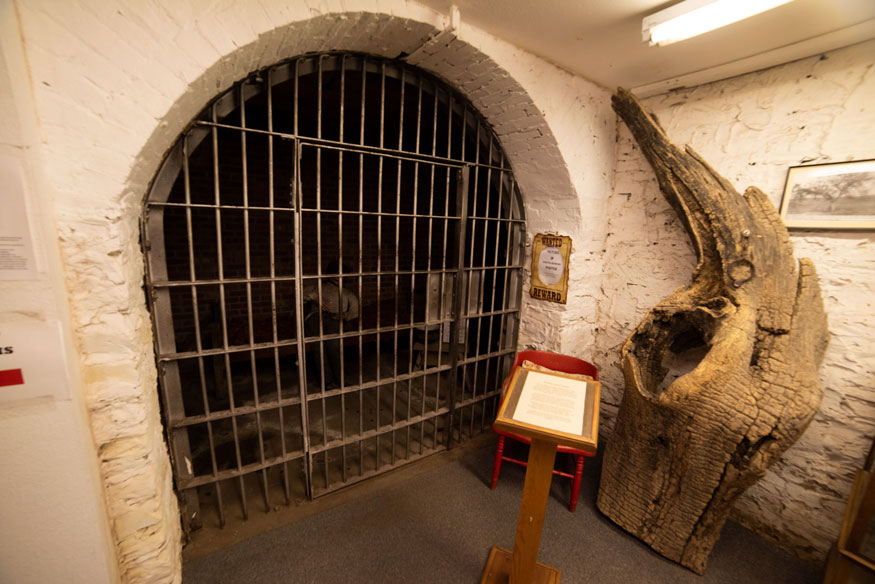 According to Dolsee Davenport, the executive director at the Custer Chamber of Commerce, "In its time, the courthouse held many famous trials and incidents, including the hanging of John B. Lehman who killed a constable near Hill City in July 1889."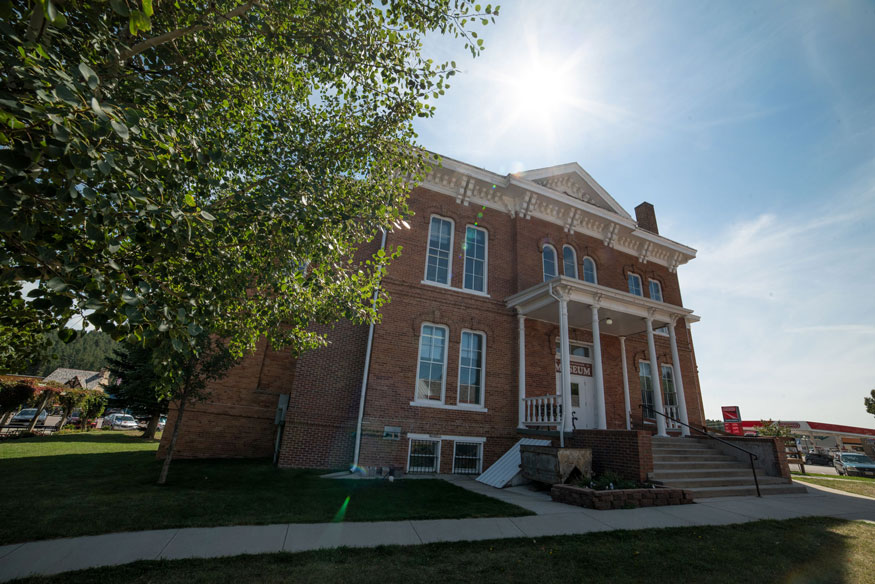 Getting its name for being four miles west of downtown Custer, this old west town was a stage stop. There's a lot of information on what this entailed, and it feels like a ghost town with its original buildings. It's the "friendliest little ghost town in Dakota territory!"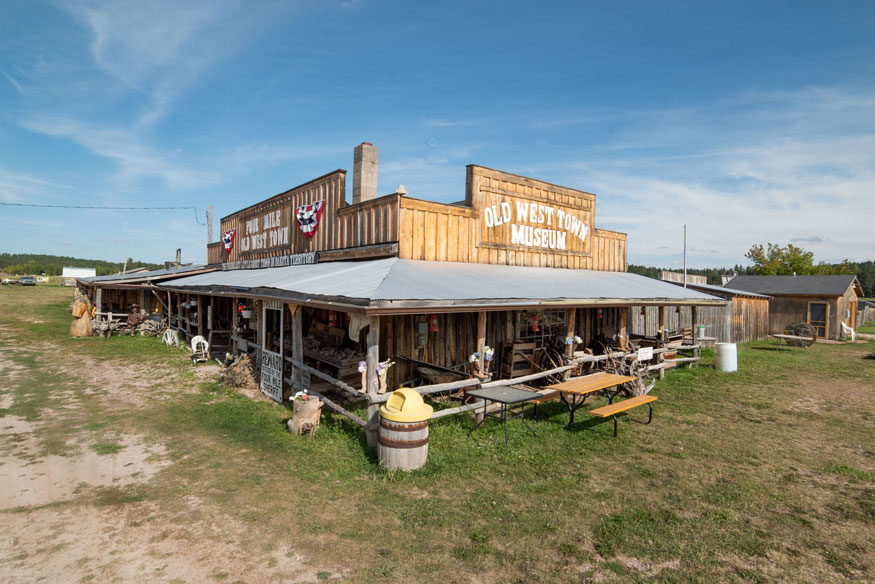 This trail extends through many towns in the Black Hills, from Deadwood to Edgemont. Dolsee says visitors can access trail marker number 10 directly across from the Chamber of Commerce building. She adds, "Just look for the caboose!"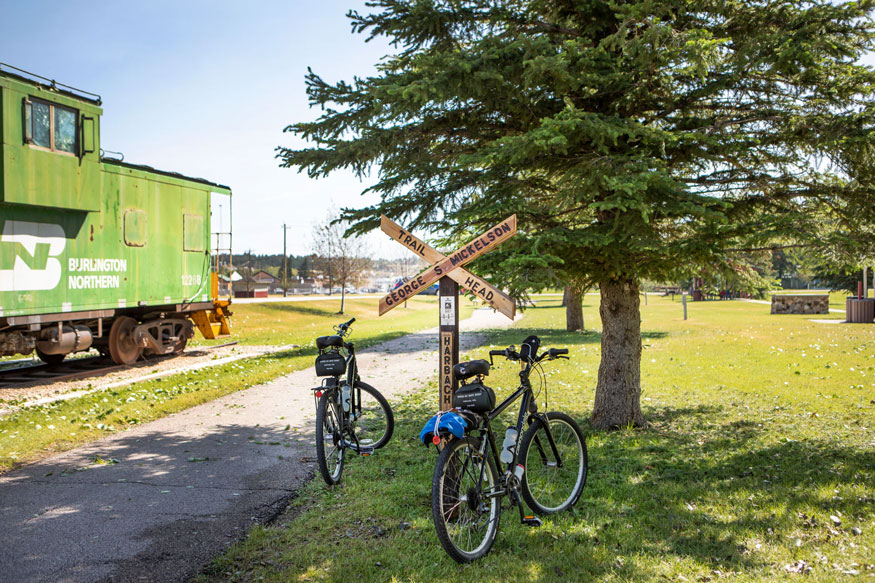 Food and Drink
You definitely won't miss this on your drive through Custer. With pink and purple stripes on the outside of the building, The Purple Pie Place has some of the best pies in the Black Hills including their famous rhubarb!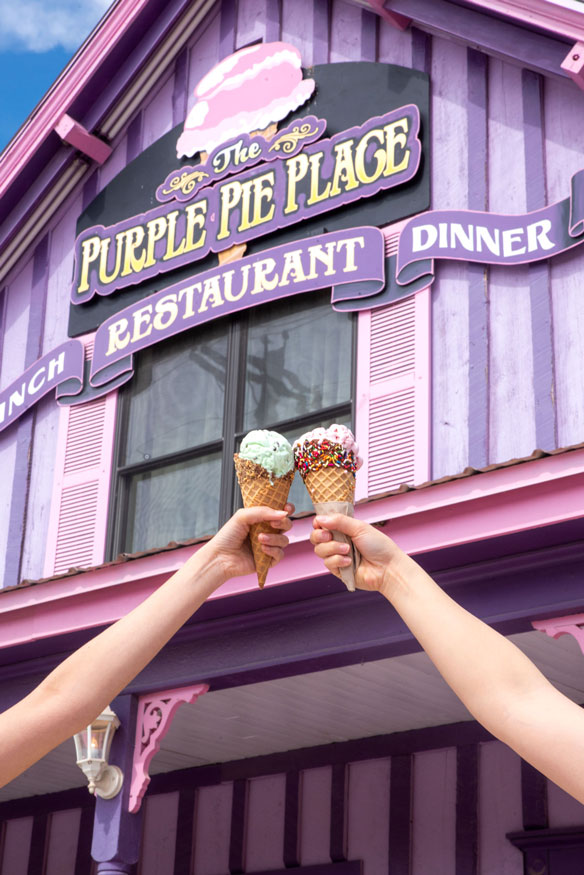 On the main floor, you'll find the brewery with a small appetizer-like menu, and up the stairs is Pounding Fathers, a full-menu restaurant. This year on 605 Day, Mt. Rushmore Brewing launched a beer called 605 Beer, and they're always brewing new flavors.
Another popular restaurant, the Skogen Kitchen offers a small, intimate environment with fine dining. Skogen means "The Forest" in Norwegian. The owners explain, "This name is a nod to our heritage and our surroundings. However, you will see influences on our menu from other cultures."
Getting its name from the begging burros you can find in Custer State Park, Dolsee credits this establishment with amazing Mexican food and some of the best customer service you will find.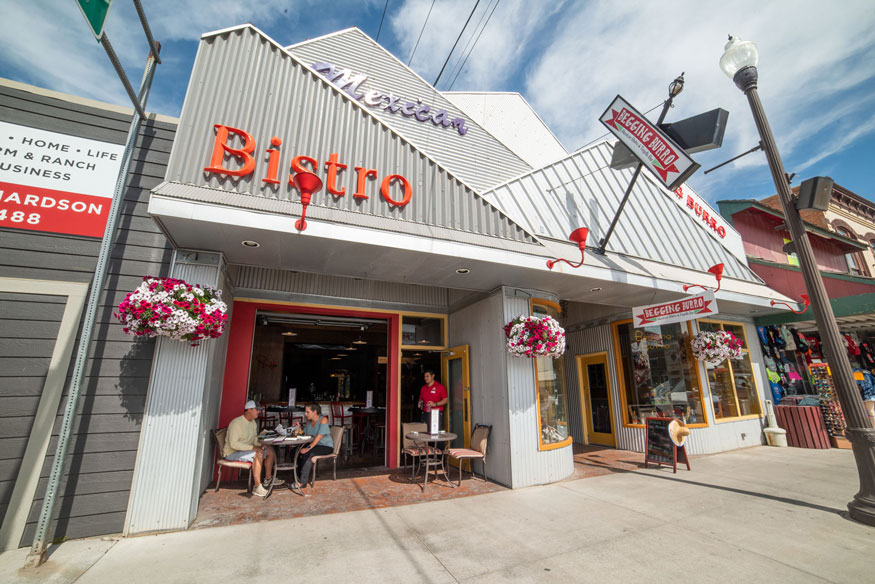 With renowned food and service around the country, the Black Hills Burger & Bun Co. is a place you must visit when you stop into Custer. Several years ago Trip Advisor named them the top burger joint in the country, but you better get there early, because Dolsee shares that most times there's a line out the door!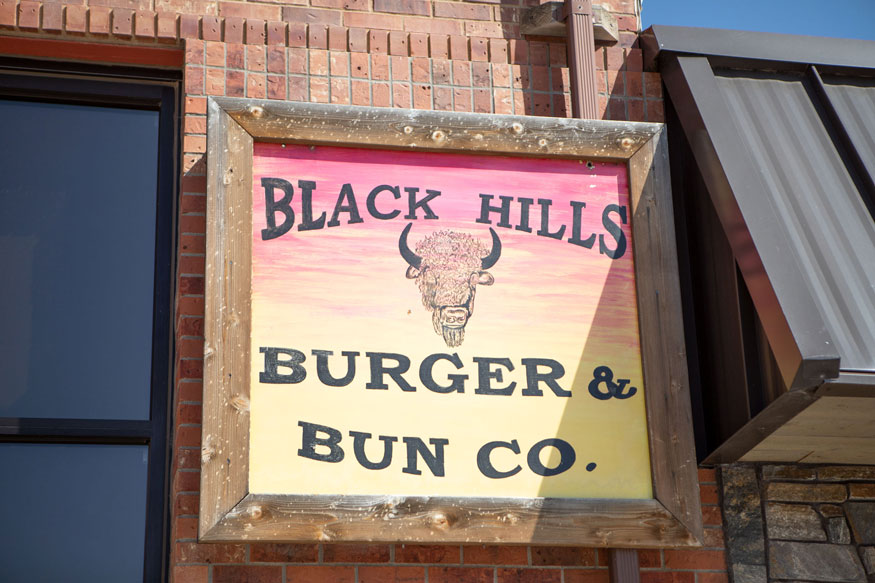 Exploring the Custer County Area
Custer is located near many great southern Hills attractions including Crazy Horse, Mount Rushmore, Custer State Park, Jewel Cave, Wind Cave, and more. Start your adventure in Custer and rent kayaks, bikes, paddleboards, and other outdoor gear from South Dakota Outdoor Shop or Adventure Rentals. You can also rent UTVs from Adventure Rentals, the only place in town that rents UTV's! The South Dakota Outdoor Shop, Black Hills Balloons, and Sylvan Lake Climbing School all share the same building, so you could plan for one heck of a day with just those three businesses on Main Street in downtown Custer. You can also go on trail rides with horses, fishing, and more. Looking for a tour guide? Contact Dave's World Tours in Custer for a lay of the land.
"Custer has a lot of outdoor recreation, and this year especially we are promoting hiking here in town and around the area." Dolsee says. Even with adventure activities, like the UTVs or biking, you're able to have fun with your family and friends but still have your own space.
written by Sarah Richards
Note: Due to COVID-19 several of these attractions/businesses may be closed or have new changes to previous policies and times. Please contact them directly for further information.